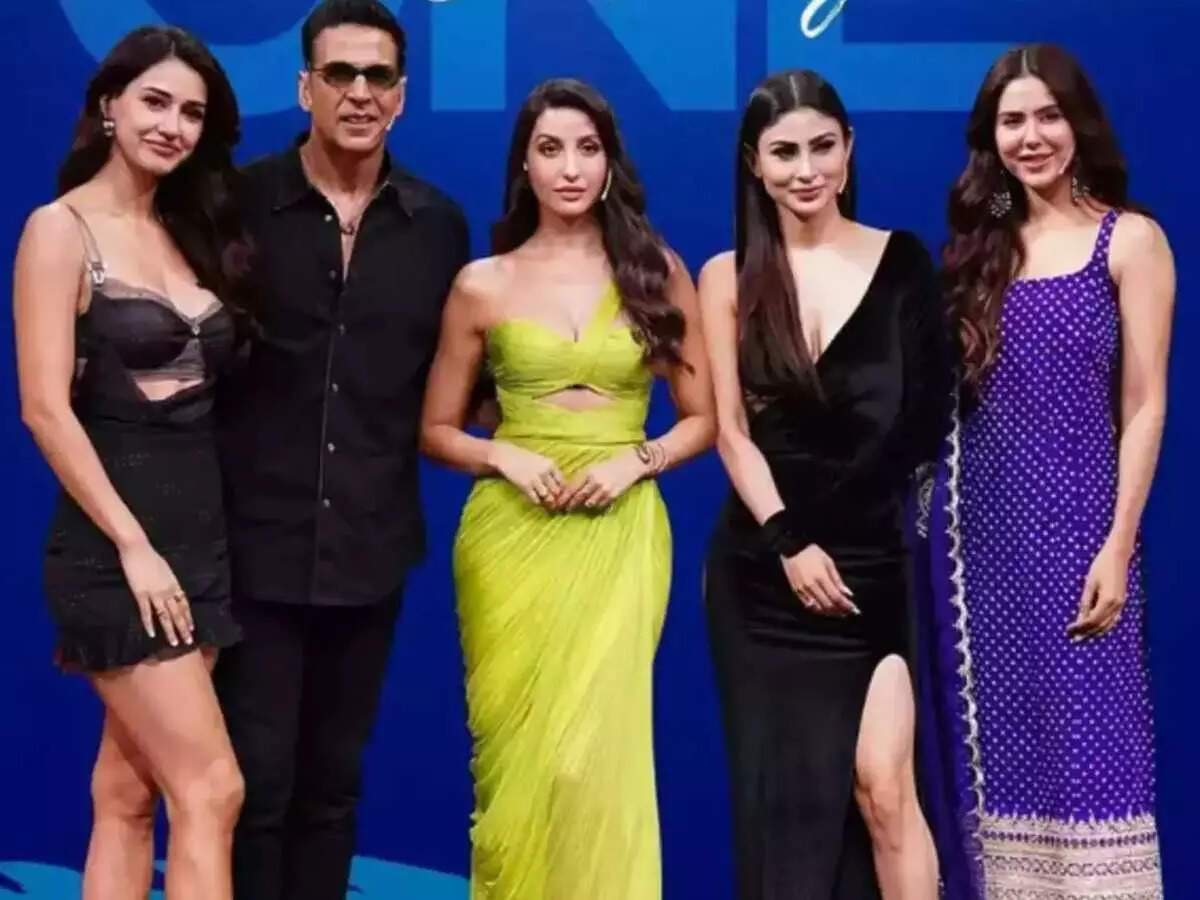 A lot has been said and speculated about The Entertainers tour in the US where
Akshay Kumar
, Nora Fatehi, Mouni Roy, Disha Patani and Sonam Bajwa will perform for fans across multiple cities. ETimes told you a few days ago that the tour was well on track, despite one of their city shows being canceled last minute. That show was slated to be in New Jersey.
Now the promoter for the New Jersey show Amit Jaitly has revealed to ETimes, what exactly transpired that led to the cancellation. It was first reported that the New Jersey show was canceled because Amit Jaitly failed to pay the promised sum to the National Promoter. Amit reveals what actually happened. He says, "The show in New Jersey was canceled for only one reason, slow sales of tickets. We had over 5,000 tickets available to the show two weeks before the show date. This meant that we would have to sell over 500 tickets a day to be able to sell out the show and recover our investment. We tried to work with the National Promoter and his team from DCA Events (managing the tour and the artists from India) and they verbally confirmed that they will be reducing the price of the NJ show to $450,000. We immediately sent them an email with the amendment to the contract, but they never replied to it and did not answer our calls or respond to messages."
At that point Jaitly had no other option but to announce the cancellation of the show. He further shares, "We have already shared the reports from Ticketmaster for our NJ show. You are welcome to get in touch with our venue, Cure Insurance Arena and ask them for their feedback on the sales of the tickets as well. We have very clearly communicated on social media posts that we have indeed not paid the National Promoter the cost of the show, but that is because we had to cancel the show."
Jaitly claims that the other shows of The Entertainers tour, which are slated for Atlanta, Texas, Oakland and Florida are also far from sold-out shows. He says, "One can check the current show seat maps for the other cities, it is clearly evident that all other cities are not even close to being half sold out, contrary to the claims being made by the National Promoter and DCA. They've claimed that all other shows are almost Sold Out."
The Entertainers show in the rest of the four cities is still happening. Nora Fatehi is already in the US. The rest of the artistes are well on their way. And this is not the only time that Jaitly has found himself in the middle of a sticky situation. He was recently in Mumbai and supposed to attend an episode of The Kapil Sharma Show. But, he was not allowed to enter the studio.
Explaining about the midsunderstanding, Jaitly reveals, "Yes, I was specifically not allowed to be on the sets of The Kapil Sharma Show. This was after he received a call and messages from someone here in the US warning him that I will be there to spoil his show, which is entirely false. I was there only to promote my show in NJ and had no other agenda, but Kapil Sharma chose to disallow me from being at the shoot. I respected that and did not even try or request to be on the sets."