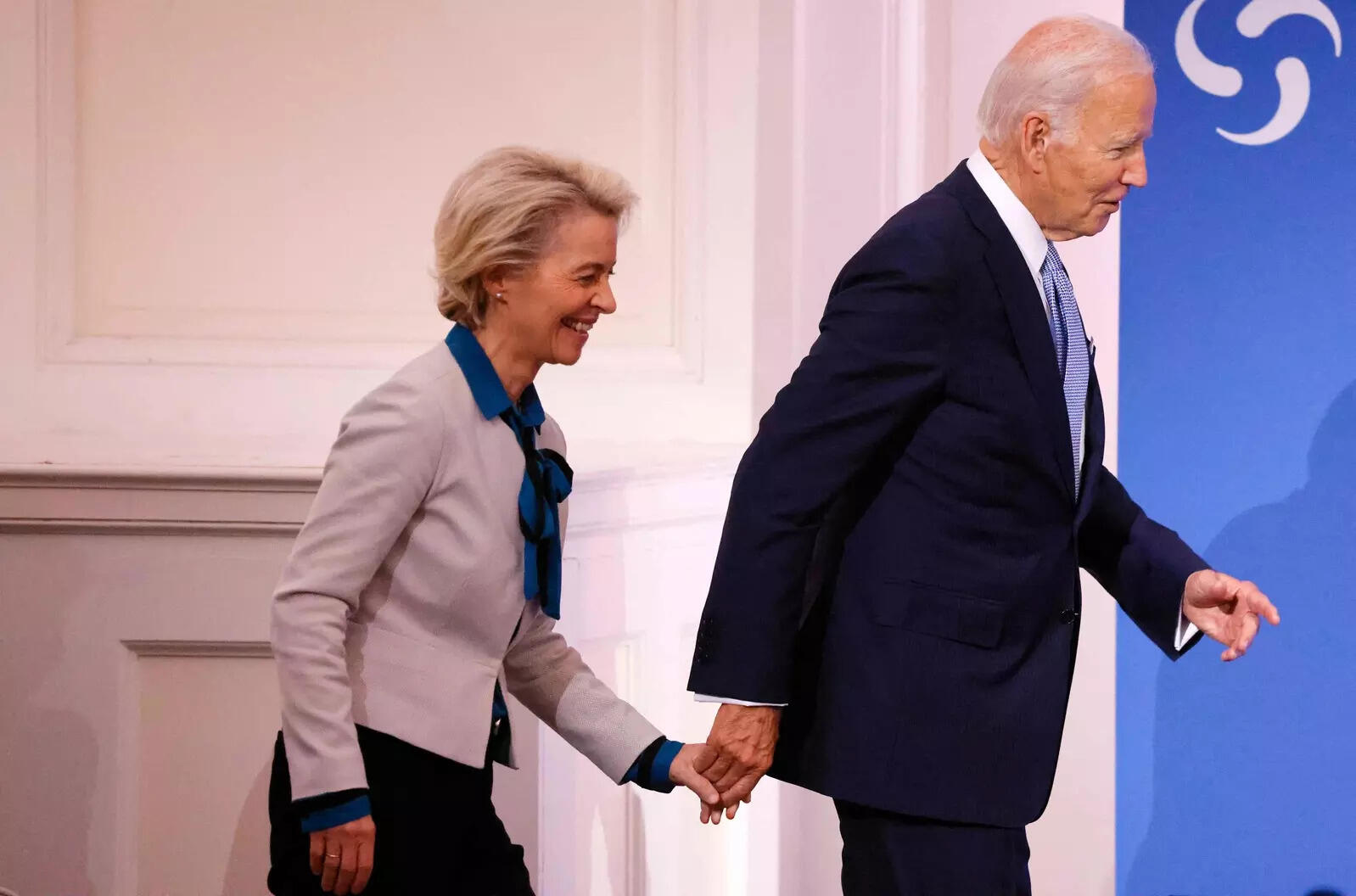 WASHINGTON: Amid trade frictions, President
Joe Biden
and European Commission President Ursula von der Leyen held talks on Friday that may lead to negotiations on critical minerals used for electric vehicles and government subsidies, United States officials said.
Biden
and von der Leyen are to meet at the
White House
at 2 pm EST (1900 GMT) against a backdrop of European complaints that subsidies, including in the US Inflation Reduction Act, will divert investment away from Europe and hurt their economies.
Senior Biden administration officials who briefed reporters ahead of the talks said they hope the two leaders agree to launch negotiations on a critical minerals agreement for electric vehicle batteries and a dialogue on "subsidy incentive transparency." "This is a deal that is really focused on critical minerals for electric vehicle batteries and battery supply chains. We would expect that this is a negotiation that is limited in scope and relevant to the critical minerals that speak to those needs," one official said.
Biden's Inflation Reduction Act (IRA), a $430 billion bill that offers massive subsidies for US-made products and is aimed at addressing the climate crisis and promoting renewable energy, has prompted European anger.
The official said the dialogue on subsidies would be aimed at making sure the United States and Europe are not working at cross purposes.
During a December visit by France's President Emmanuel Macron to the White House, Biden said that bills aimed at boosting U.S. renewable energy and the semiconductor industry have "glitches" that can be addressed.
The European Commission last month presented its Green Deal Industrial Plan in response to the US measure, with increased levels of state aid to help Europe compete as a manufacturing hub for clean tech products.
The two leaders will also discuss ways to strengthen cooperation on imposing sanctions on "third party actors" who are violating sanctions on Russia over the Ukraine war, the officials said.