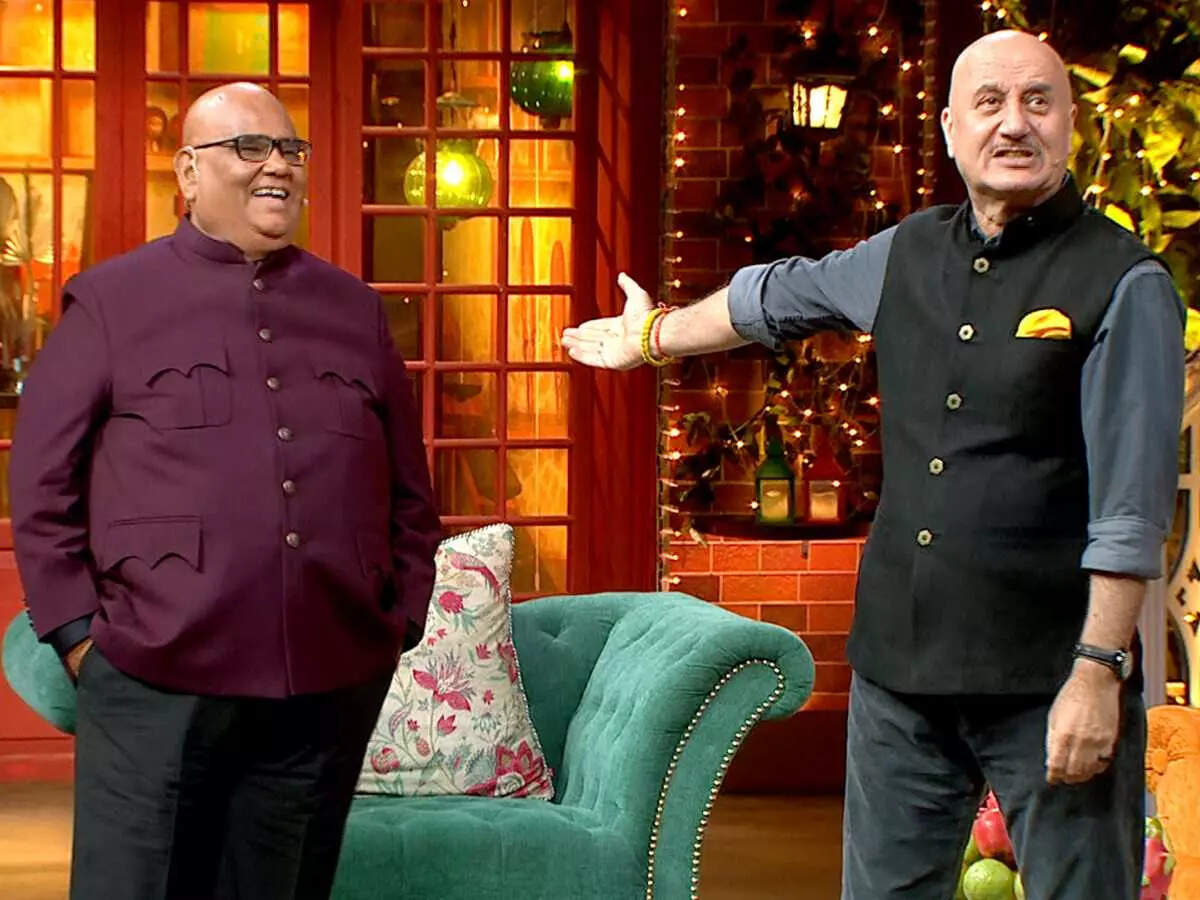 Veteran actor
Anupam Kher
has bid an emotional goodbye to veteran actor and director Satish Kaushik who passed away on Wednesday night after suffering a cardiac arrest. Anupam was the first one to share the news of his close friend's demise on social media. A day after his cremation, Anupam took to Instagram to share a video where he choked up while sharing his feelings on coping with the loss of Satish in a heartfelt letter.
"The reason I am talking to you guys because I need to get rid of the sense of loss of my friend Satish Kaushik. And it's killing me because a 45 years old friendship is very deep. It becomes a habit which you never want to lose it. Ever since he has gone, I have been thinking where I would eat. I thought I should call Satish and I was about to pick up my phone and dial him. It's tough because 45 years is quite a bit of time to be with somebody," Anupam said in Hindi and English.
He continued, "We saw our dreams together. We started off our journey together from the National School of Drama in the month of July 1975. We used to sit together, eat together. We both came to Mumbai one after another. We worked hard and reached where we are today. We tasted success, we used to get jealous and fight with each other. But we used to always call each other everyday at around 8-8.30 in the morning.
"I was not able to concentrate on my things. I don't know what to do but I have to move on. I lost my father and I moved on. We do have to move on when somebody goes away. This is what life teaches us and we have to learn also. So I thought of sharing my feelings with you guys so that I can feel better (chokes up).
So I need to move on. It's not like I will be able to deal with it normally but I think it's important for me to do things which will make him happy. Bada mushkil hai, koshish karta hu dosto. When I will upload this video, I will be able tell myself that I have to do things like work on scripts, deal with life and lots of things. And to make proud and jealous wherever he is. He will still feel jealous of me and will still say things like, 'Yaar tune mujhse acha kiya.'
But he was a good man. Strength thi usme, dosto ka dost tha. To zindagi to chalti rehni chahiye. So let's take the life forward. I will hold this loss inside my heart and try to make him happy. He would want me to be happy. Mere pyare dost, Satish Kaushik. Humko ye zindagi aage badhani hai. You will always be in my heart."
Earlier, Anupam had posted a video where he was seen giving a head massage to Satish. In another post, he had shared a throwback picture and written in Hindi, "I know 'death is the ultimate truth of this world!' But I never thought in my dreams that I would write this thing about my best friend #SatishKaushik while alive. Such a sudden full stop on a friendship of 45 years!! Life will NEVER be the same without you SATISH! Om Shanti!"