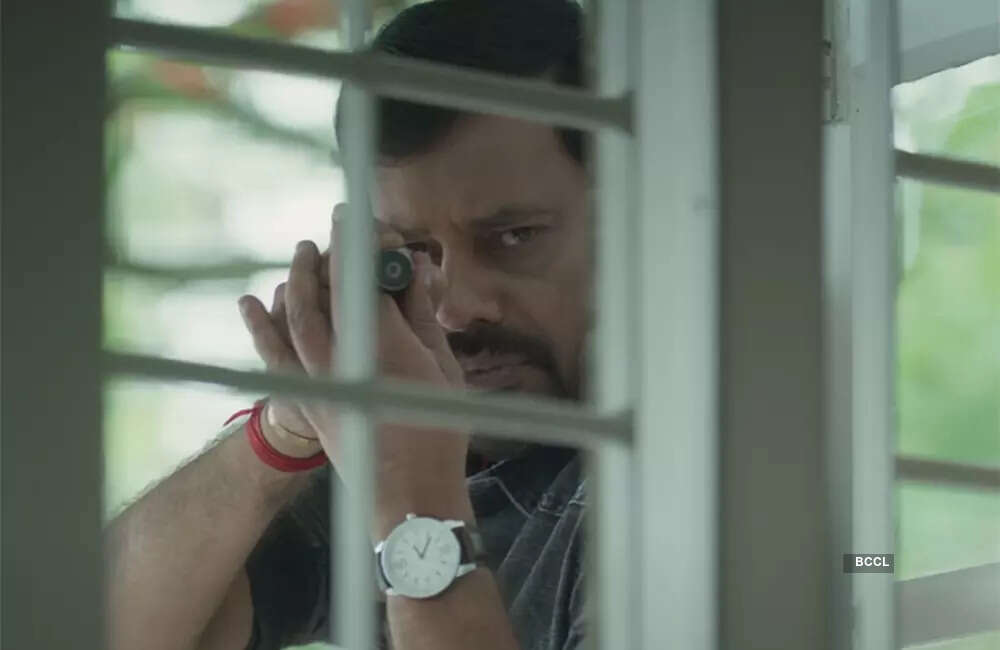 Bakasuran Movie Synopsis:
A street performer is on a killing spree and a retired army man turned YouTuber tracks an online sex racket parallely. How do their lives connect and what is the street performer really seeking?
Bakasuran Movie Review: Films that Mohan G has made thus far have always been controversial for the topics that they touch upon. While parenting and preaching the level of freedom that one must enforce on their kids have been a constant in his previous films, Bakasuran is yet another extension of the social issues that he aspires to touch upon. This revenge thriller is all about online prostitution and how women are exploited in various ways.
The film starts off with a wanderer, Beema Rasu (Selvaraghavan), who eats and sleeps at Shivan temples, and commits a gruesome murder of a lustful adult. Parallely, we get introduced to Major Arulvarman (Natty), a retired army officer who runs a YouTube channel on criminology and crime-based stories. The suicide of his elder brother's daughter puts him into a frenzy and he starts investigating the circumstances behind it. The story slowly unravels the sex racket backed by people working in an educational institution and Beema Rasu's connections to it. What follows is Beema Rasu's flashback and how Arulvarman joins the dots.
Though the intention about youth safety and how technology exploits their lives is reasonable to an extent, it also becomes preachy. There is also a forced half-baked narrative that lacks deeper understanding of the socio-economic issues related to the world of technology. For instance, the film asks parents to be vigilant on the child's mobile usage, which cannot be completely accepted as it deprives the child of its basic freedom to explore things. It would have been great had the film encouraged parents to make the kids aware about these problems, so that the kids are empowered to make their own decisions.
The one good message that the film has is asking youths to be transparent with their parents. Even this could have been highlighted even better. The film could have also encouraged parents to be forward thinking so that there is mutual understanding and respect between parent and the child.
As for the screenplay, it is pretty direct and despite being an investigative thriller, predictable for the most part. Still, compared to this director's previous films, the characterisation has evolved for the better and the backdrops are interesting. However, due to the straightforward nature of the screenplay, none of the big moments really work. We are unable to empathise with Beema Rasu when he goes on a killing spree seeking justice for his daughter.
The cinematography (Farook J Basha) and the background score (Sam CS) help elevate certain sequences a bit. Selvaraghavan's performance is decent enough to hold the film, while Natty, too, complements it well. The duration, though, is a bit long to sit through. In the end, we are left with a film whose impact is pretty mild.