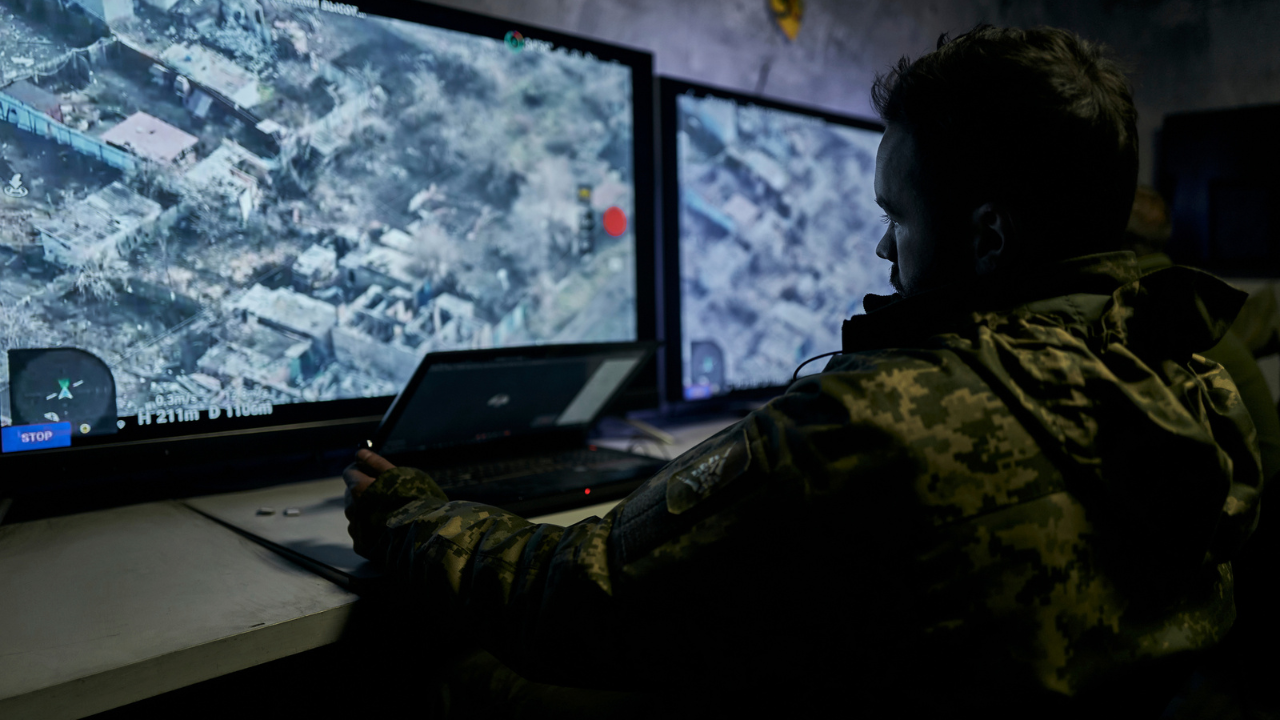 Ukrainian forces hung onto their positions in the ruined eastern city of Bakhmut early on Thursday under constant attack from Russian troops seeking to claim their first major victory for more than half a year.
Russia says seizing Bakhmut would open the way to fully controlling the rest of the strategic Donbas industrial region bordering Russia, one of the main objectives of its invasion a year ago on Feb. 24.
Ukraine says Bakhmut has limited strategic value but has nevertheless put up fierce resistance. Not everyone in Ukraine is convinced that defending Bakhmut can go on indefinitely.
"I believe that sooner or later, we will probably have to leave Bakhmut. There is no sense in holding it at any cost," Ukrainian member of parliament Serhiy Rakhmanin said on NV radio late on Wednesday.
"But for the moment, Bakhmut will be defended with several aims – firstly, to inflict as many Russian losses as possible and make Russia use its ammunition and resources."
No lines of defence should be allowed to collapse, Rakhmanin said.
"There are two ways to approach this – an organised retreat or simple flight. And we cannot allow flight to take place under any circumstances," he said.
The battle for Bakhmut began about seven months ago, but in recent weeks Russian advances from three sides have left defenders with the only way out to the west.
"There is a danger that our garrison in Bakhmut will be encircled," military analyst Oleh Zhdanov said in a post on YouTube assessing the situation as "critical".
"The enemy is attempting to sever the routes used to supply our forces in Bakhmut and halt all movement along them," he said. "The Russian forces cannot win street battles in Bakhmut or take the city by attacking head-on. The only way they can take the city is to surround it."
Zhdanov gave a graphic description of Russian efforts to force Ukrainian troops to abandon positions on the east bank of the Bakhmutka river.
"They are applying what can be described as colossal pressure, with wave upon wave of attacks. They bring in reinforcements in trucks and take away their wounded aboard the same trucks. This process is constant – like a conveyor belt – around the clock."
Thousands of civilians remain in the ruined city, which had a pre-war population of about 70,000.
'WINTER IS OVER'
The Ukrainian military said late on Wednesday the Russians were attempting to advance on Bakhmut "without interruption" and President Volodymyr Zelenskiy said his forces "are keeping each sector of the front under control".
Russian forces were also making preparations for new attacks in the central Zaporizhzhia region and on the southern front in the Kherson region, the military said. More than 40 towns and villages were shelled, it said, including the regional centre of Kherson and other towns on the west bank of the Dnipro River, abandoned by Russia in November.
Reuters was unable to immediately verify the latest battlefield accounts.
The war took centre stage on the eve of a G20 foreign ministers' meeting in New Delhi with the EU foreign policy chief saying their success would be measured by what they could do to help end the conflict.
Ukrainians and Russians traditionally mark March 1 as the start of spring and frozen ground has melted at the front, ushering in the season of sucking black mud – "bezdorizhzhia" in Ukrainian, "rasputitsa" in Russian – that has been notorious in history for destroying attacking armies.
"Winter is over. It was a very difficult one and every Ukrainian, without exaggeration, felt the difficulties," Zelenskiy said in a video message after a meeting devoted to energy issues.
"But we managed to provide Ukraine with energy and heat. The threat to the energy system remains. And work goes on to ensure the energy system keeps functioning," Zelenskiy said.
Russia mounted regular waves of missile strikes on power stations in what Ukraine said was a calculated strategy to destroy civilian morale.
CENSORSHIP
Ukraine and its Western allies describe Russia's war as unprovoked with the aim of crushing its European-leaning neighbour, which was part of the Soviet Union until its break-up in 1991.
Russia accuses the West of provoking what it calls its "special military operation" to eliminate security threats, and of prolonging the conflict by backing the Kyiv government with weapons.
Russia's top lawmaker said he was introducing amendments to a wartime censorship law that would increase the penalty for discrediting the army from five to 15 years in jail and extend the law to cover the Wagner mercenary force.
Moscow introduced sweeping censorship laws shortly after ordering tens of thousands of troops into Ukraine a year ago.
A Russian defence ministry journal said Moscow was developing a new type of military strategy using nuclear weapons to protect against possible U.S. aggression, RIA news agency reported on Thursday.
The article is the latest in a series of combative remarks by Russian politicians and commentators following the invasion of Ukraine, that have suggested Russia would, if necessary, be prepared to deploy its nuclear arsenal.