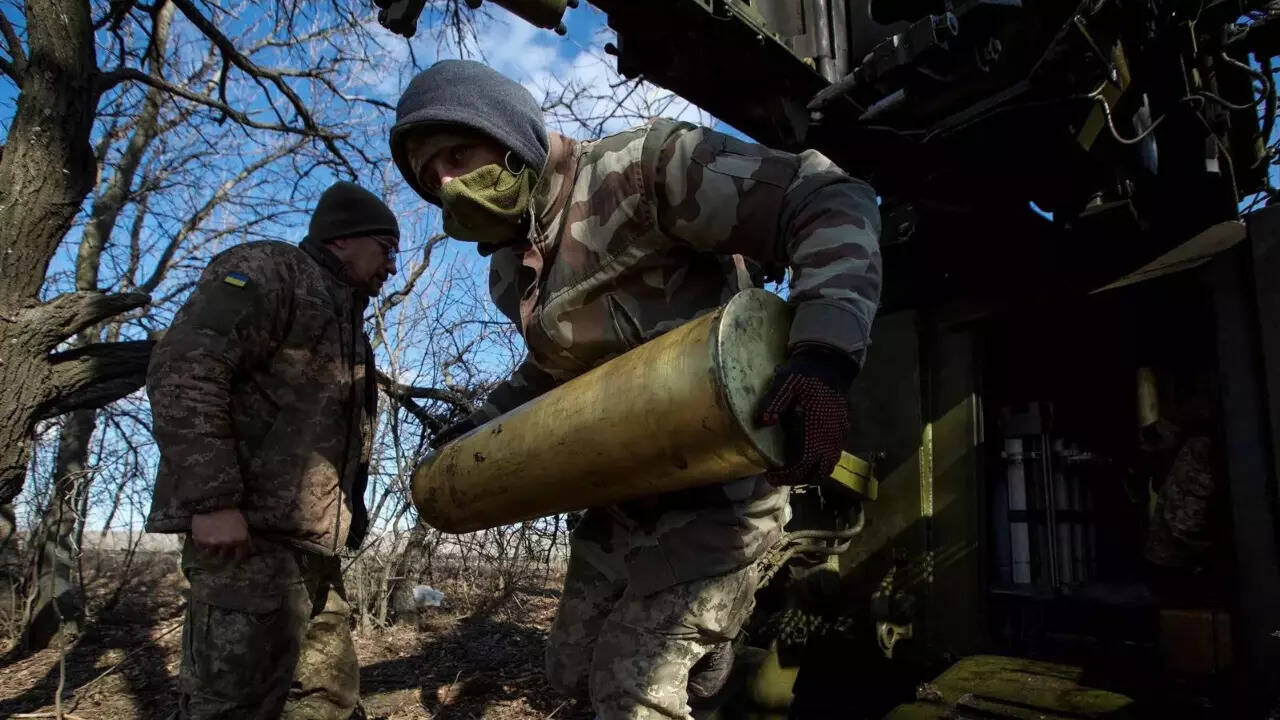 Ukraine
and
Russia
claimed on Saturday that hundreds of enemy troops were killed over the previous 24 hours in the fight for Bakhmut, with Kyiv fending off unabating attacks and a small river that bisects the town now marking the new front line.
Serhiy Cherevatyi, a Ukrainian military spokesperson, said that 221 pro-Moscow troops were killed and more than 300 wounded in Bakhmut. Russia's defence ministry said that up to 210 Ukrainian soldiers were killed in the broader Donetsk part of the frontline.
While Moscow did not specify Bakhmut casualties, the eastern Donetsk town, now nearly deserted, has been the site of one of the bloodiest and longest battles of the year-long war.
Both sides have admitted to suffering and inflicting significant losses in Bakhmut, while the exact number of casualties is difficult to independently verify.
British military intelligence said on Saturday that Russia's
Wagner
mercenary group has taken control of most of the eastern part of Bakhmut – an advance that the group's founder Yevgeny Prigozhin claimed on Wednesday.
"In the city centre, the Bakhmutka River now marks the front line," the British Defence Ministry said in its daily intelligence bulletin.
Ukraine insisted that it was holding on in Bakhmut and was giving a "decent rebuff" to Russian forces, with the commander in charge of defending Bakhmut saying its protection was key for a Ukrainian counter-strike.
"It is necessary to gain time to accumulate reserves and start a counter-offensive, which is not far off," the military cited Colonel general Oleksandr Syrskyi as saying on Saturday.
Moscow says capturing Bakhmut would punch a hole in Ukrainian defences and be a step towards seizing all of the Donbas industrial region, a major target. Kyiv says the battle is grinding down Russia's best units.
Prigozhin said on Saturday that he is now 1.2 km (0.75 mile) away from the administrative centre of the city. The centre is on the west side of the Bakhmutka River.
British intelligence said that with the river running through some open ground, "this area has become a killing zone, likely making it highly challenging for Wagner forces attempting to continue their frontal assault westward."
But the situation remained dangerous for Ukrainian forces.
"The Ukrainian force and their supply lines to the west remain vulnerable to the continued Russian attempts to outflank the defenders from the north and south," it said.