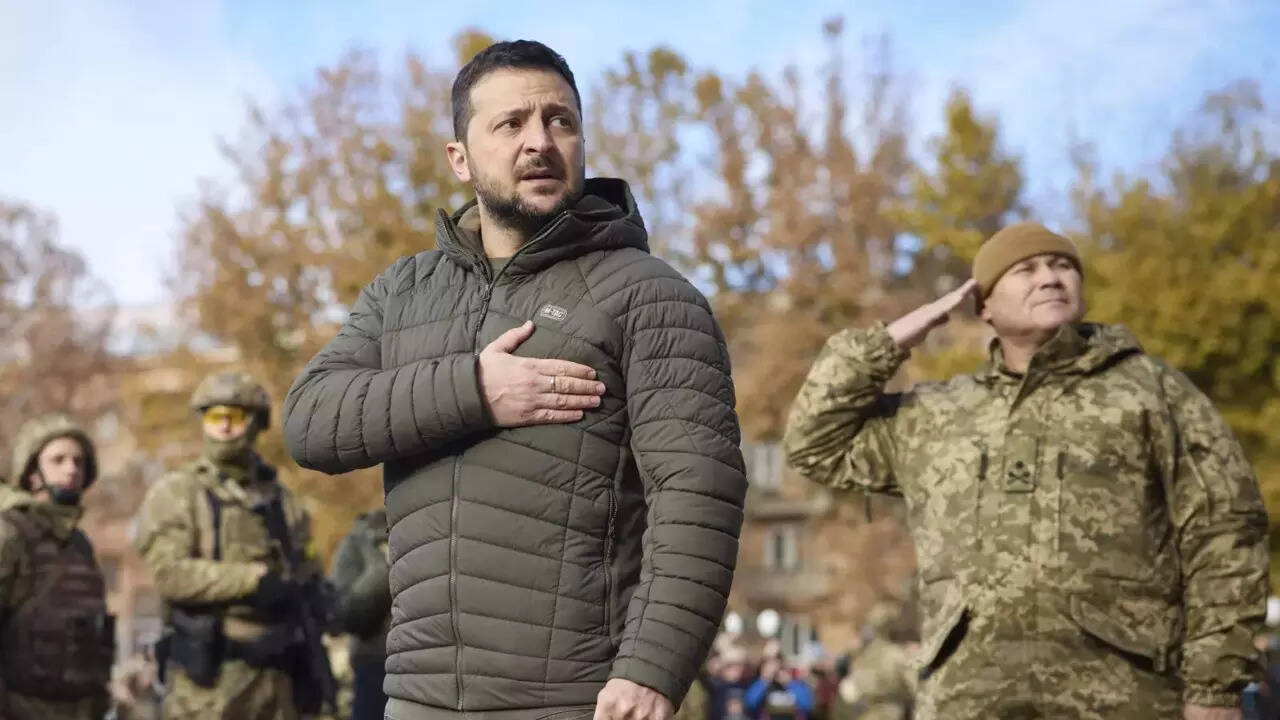 President Volodymyr Zelenskyy said in an interview published on Sunday that Ukraine would maintain its months-long defence of the eastern city of Bakhmut, mindful of the price paid in human lives.
Zelenskyy was quoted in the Italian daily Corriere della Sera as debate rages over whether Kyiv's outnumbered forces should remain in the eastern Ukraine city, which Russian shelling has all but destroyed.
Bakhmut, in the frontline Donetsk region, had a pre-war population of 70,000 but now Ukrainian officials estimate fewer than 5,000 civilians remain.
"Yes, it is not a particularly big town. In fact, like many others in Donbas, (it's been) devastated by the Russians. It is important for us to defend it, but not at any price and not for everyone to die," Zelenskyy told the daily.
Analysts say the town has more symbolic than strategic value as a gateway to cities farther west in Donetsk region.
Zelenskyy said that Russian commanders were bent on pushing on to the cities of Kramatorsk and Sloviansk, farther west in Donetsk region "and as far as (the central city of) Dnipro."
"We will resist and meanwhile prepare the next counter-attack."
Russia
launched its invasion a year ago this week and has concentrated on securing control of Donbas, made up of the Donetsk and Luhansk regions, after failing initially to advance on the capital Kyiv.
Russian forces have besieged Bakhmut since July when they captured two major towns farther north.
Russian troops, spearheaded by the Russian Wagner Group mercenary force, have made incremental gains in nearby villages and fighting has engulfed its northern districts in the past few days.
But Ukrainian military analysts have said the town, protected by a river and wooded areas, has considerable significance in pinning down Russian occupying forces.
"There are no grounds at this time for the Ukrainian military to leave Bakhmut. The town is not surrounded," military analyst Oleksandr Kovaleno of the Ukrainian thinktank Information Resistance told the news site nv.ua.
"Bakhmut plays an important role — it serves as a trap. For nine months it has dawn in the resources and means of the Russian occupying forces and they have been killed in large numbers. It must be regarded not as a fortress, but as a trap."