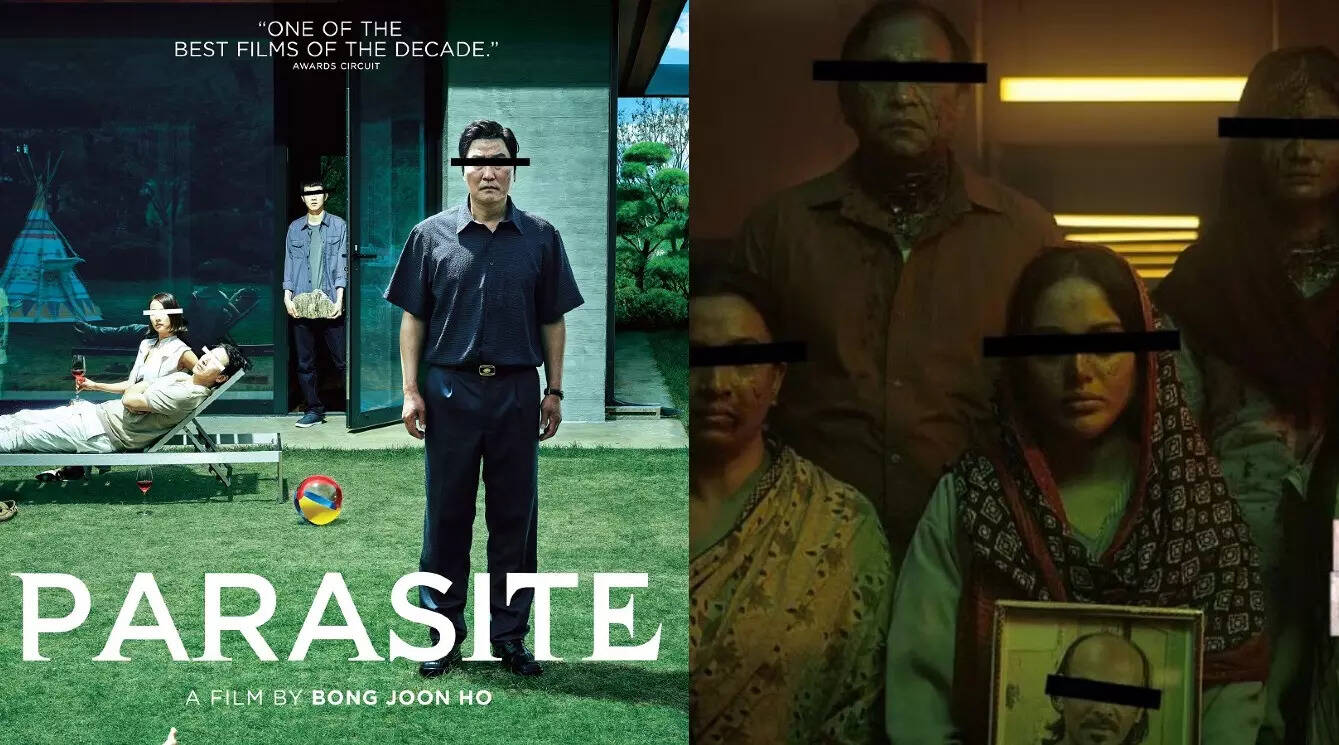 Fresh trouble for Bangladeshi filmmaker Raihan Rafi who earned accolades for his previous films 'Poramon 2', 'Dohon' and 'Poran'. His last project, crime thriller 'Nishwas', was also been appreciated by the audience and critics alike. Cine buffs were expecting the same flavour in his new directorial 'Friday'.
Despite its impressive visuals and a real-life story, the first look of 'Friday' has led to social media storm with. In the poster which sees a family photograph where all the characters have black bars over their eyes and obstructing their face has an uncanny similarity with the Oscar winning South Korean film 'Parasite's poster.
People have also pointed out similarities with a recently released documentary 'House of Secrets: The Burari Deaths' which also has an almost similar poster wherein the character's eyes are blocked with news cutout graphics.
The teaser of 'Friday' which was released earlier this month has already created quite a lot of buzz among cine buffs. In the teaser, a family of five members, brutally beaten and injured, can be seen together. In the center of the frame, Tama Mirza is sitting with a photo frame of Nasir Uddin Khan. At the end of the teaser, it indicates that all four members of the family will be dead soon. Inspired by real life incidents, 'Friday' stars Tama Mirza, Nasir Uddin Khan and Farzana Chobi among others in key roles.
However, the plagiarism claims on social media will surely irk Raihan Rafi, especially after he promised the audience that 'Friday' will be a unique thriller which the audience hasn't seen before. Meanwhile, 'Parasite', directed by Bong Joon-ho, won the Best Picture award at the Oscars in 2020. It became the first non-English language film to take the top prize.