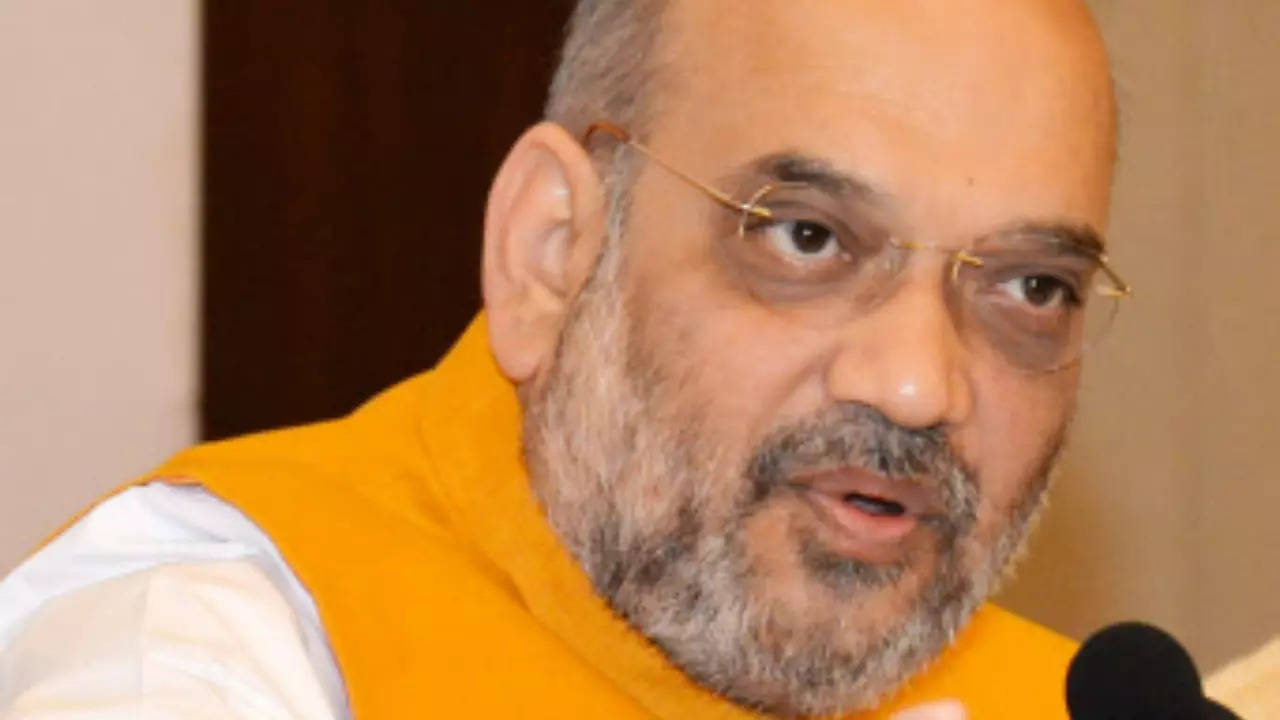 NEW DELHI: In his first remarks on
Rahul Gandhi
's controversial remarks in London and the subsequent logjam in Parliament with BJP seeking an apology from the Congress leader, Home Minister
Amit Shah
on Friday asked the opposition to move two steps forward for talks, saying the government will match them for resumption of House proceedings.
Participating in the India Today Conclave here, Shah also said there are certain issues which are above politics and cited how former PM
Indira Gandhi
had refused to discuss domestic politics on foreign soil during a visit to Britain.
"Let the two sides sit before the Speaker and discuss. They should come two steps forward and we will go two steps ahead. Then Parliament will start running. But you just hold press conference and do nothing, it can't go like that," he said.
"Despite our initiative, there has been no proposal for talks from the opposition. So whom will we talk to? They are talking to the media… There is complete freedom of speech in Parliament. No one can stop you from talking," he said.
The minister said Parliament functions under certain rules which were not framed by the present government. "These rules have existed even during the times of their grandmother or father. They were taking part in debate with these rules, we are also participating under these rules. They have no idea about rules and then allege that they are not being allowed to speak. This is not acceptable," he said.
On Rahul's 'democracy under threat' comment in Britain recently, Shah referred to Indira Gandhi's comments in UK after Emergency and when the Shah Commission was constituted by the subsequent Janata Party government. "Some journalist had asked her (in England) how is your country going. She said 'we have some issues but I don't want to say anything here. My country is running well. I won't say anything about my country. Here I am an Indian'," Shah said quoting Indira Gandhi.
The home minister also cited the UN visit of former PM Atal Bihari Vajpayee when he was an opposition leader. He said it was a Congress government that time and that was for the first and last time that the Indian delegation was led by an opposition leader (Vajpayee) because it was a discussion on Kashmir.
"There are some issues which are about politics. I believe that everyone should follow this tradition. Should we go abroad and make allegations about India … I believe Congress will have to answer this," Shah said.
Asked about the timing of
income tax
probe initiated against BBC, he countered: "Why no one is asking about the timing of the BBC documentary which was released a year before the elections and two decades after the event took place?"
On the allegation of using probe agencies to silence the opposition, he said, "… should there be no inquiry into corruption?"