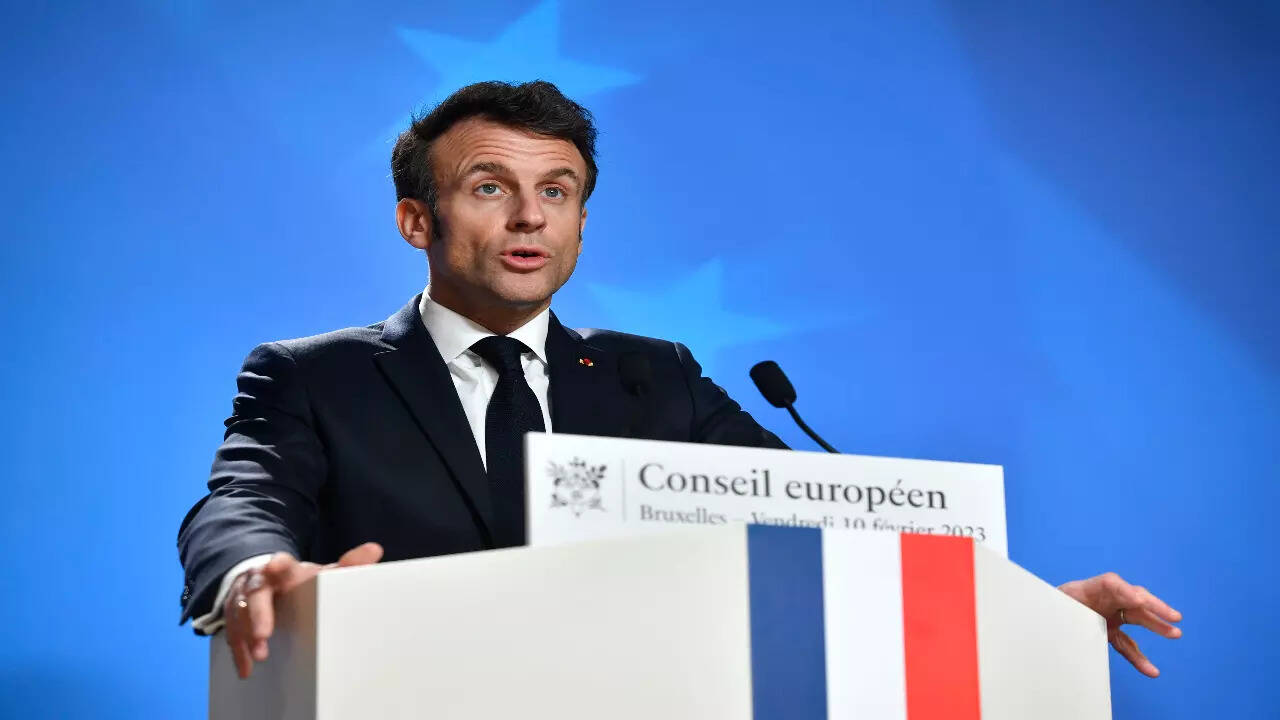 NEW DELHI: French President Emmanuel Macron brought up the Ukraine issue with PM Narendra Modi, saying India under the latter's leadership can mobilise the world to address the "tremendous issue" of Russian aggression against Ukraine.
"We are working for the success of India's G20 Presidency in a difficult context with the Russian aggression against Ukraine," Macron said during the leaders' virtual meeting to announce Air India's 250 aircraft deal with Airbus.
"India, under your leadership, clearly can be the one to mobilise world and help us address the tremendous issue we have in front of us," he added.
On Friday, the US had said it would welcome any effort that could bring an end to Russia-Ukraine conflict, including whatever efforts PM Modi is "willing to undertake".
"PM Modi can convince; I will let him speak to (or make) whatever efforts he's willing to undertake. The US would welcome any effort that could lead to an end of hostilities in Ukraine," White House national security council spokesperson John Kirby had said.
Meanwhile, India has maintained that dialogue and diplomacy is the "only way forward".