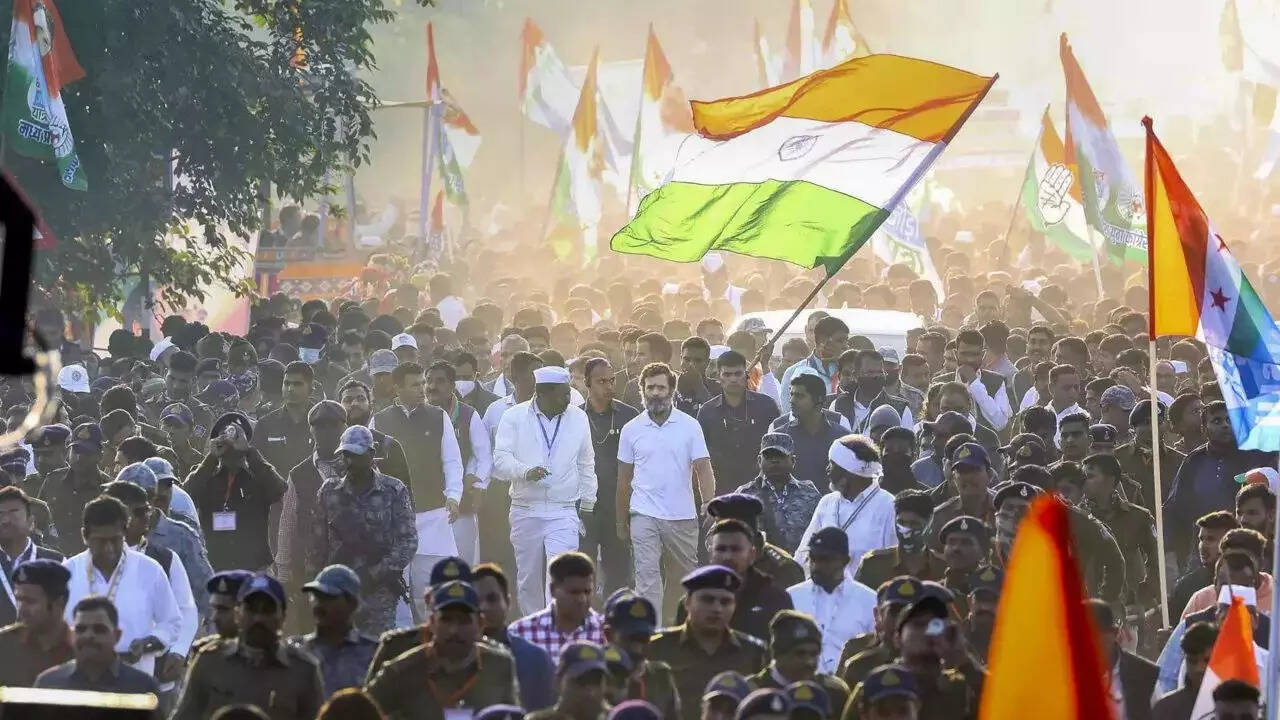 NEW DELHI: After
Rahul Gandhi
's nearly 4,000-km Kanyakumari-to-Kashmir Bharat Jodo Yatra, the Congress is now considering a Pasighat-to-Porbandar yatra in a bid to keep the campaign's momentum going till the Lok Sabha elections next year.
Speaking to reporters on Saturday, AICC general secretary in-charge communications
Jairam Ramesh
said there was a lot of enthusiasm and energy among party workers for another yatra. Rahul Gandhi's south-to-north journey started on September 7 last year and ended in
Srinagar
on January 30.
"An east-to-west yatra, probably from Pasighat in Arunachal Pradesh to Porbandar in Gujarat, is being considered but its format could be a bit different from the Bharat Jodo Yatra," the Congress MP said, adding that the new yatra may not have the elaborate infrastructure that was mobilised for the Bharat Jodo Yatra and may have less yatris.
Highlighting that the route from east to west is dotted with dense jungles and wide rivers, Ramesh said that journey would largely be a padayatra but there might be sections that might require a "multi-modal yatra".
"Karnataka elections are due in April and monsoon will begin from June. There are more state polls in November so the yatra may have to be taken before June or before November," the senior Congress leader said, adding that the new yatra will also not take as much time as the Bharat Jodo Yatra.
The final decision is likely to be taken in the next few weeks, Ramesh added.
During the Congress plenary session in Raipur, Rahul Gandhi had said the party should formulate a new plan to carry forward the "tapasya" undertaken through the Bharat Jodo Yatra and that he along with the entire country will participate in it, indicating another such initiative.
(With inputs from agencies)