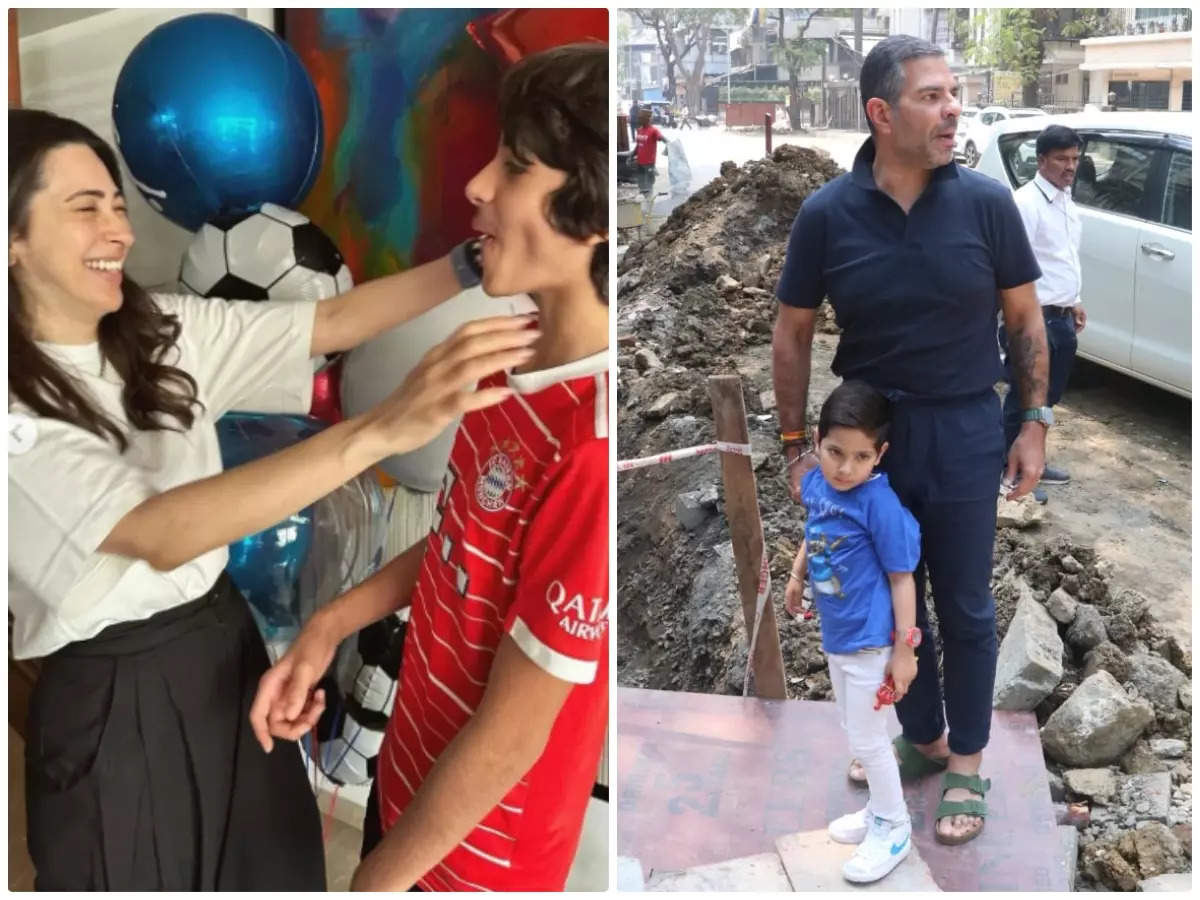 Karisma Kapoor on Sunday surprised the shutterbugs when she reunited with her ex-husband, businessman Sunjay Kapur as they celebrated their son Kiaan's birthday at a plush restaurant. However, they weren't alone. Joining them was Sunjay's wife Priya Sachdev and their son Azarias Kapur.
Karisma, on the other hand, had daughter Samaira and a friend for company. According to reports, this is the first time that the estranged couple has enjoyed a day out in public with their kids.
Our ETimes shutterbugs got photos of Karisma smiling and waving to the cameras as she entered the restaurant. Sunjay held on to his son's hand and Priya entered the venue separately.
Kiaan turned 13 today and had a special birthday wish posted online from his famous aunt, Kareena Kapoor Khan who wrote, "Happy birthday precious Kiu. Big brother to our boys forever… love you so much!"
Karisma also shared a birthday wish for her son in a post that read, "When ur boy is officially a teenager but you still want to squish him."
Karisma married Sunjay Kapur, in 2003. After a rocky marriage, the two filed for divorce and officially ended their union in 2016.
Sunjay went on to marry Priya Sachdev in 2017. They welcomed son Azarias Kapur and jointly raise daughter Safira Chatwal (from Priya's first marriage).