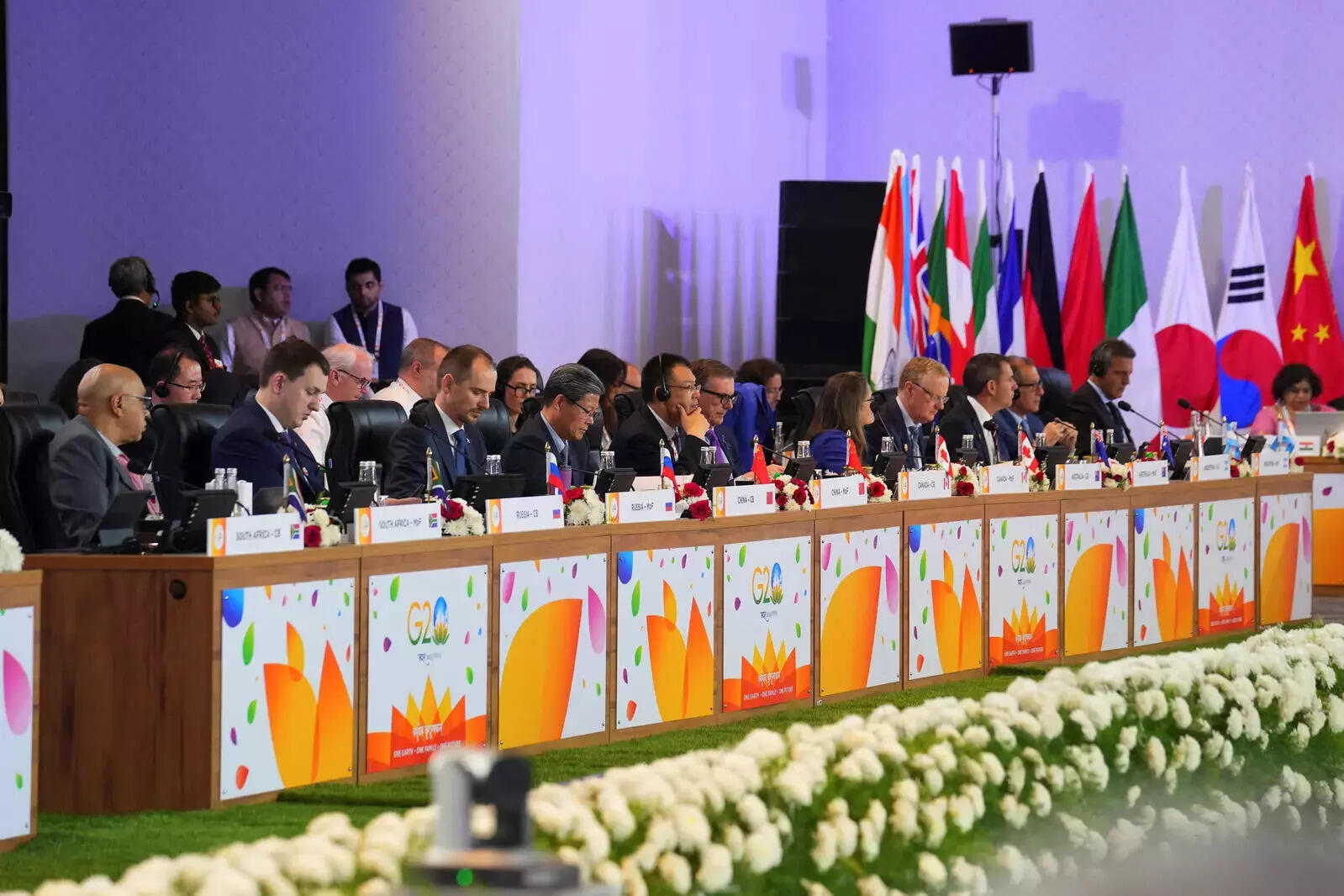 NEW DELHI: In their first meeting in Delhi since the Ukraine war started, United States secretary of state Antony Blinken on Thursday asked his Russian counterpart
Sergey Lavrov
to end the war and also sought reversal of what he described as an irresponsible decision by Moscow to pull out from New START nuclear arms treaty, which places verifiable limits on the nuclear arsenals of the US and
Russia
.
Foreign minister S Jaishankar did not respond to a query on whether the Indian government might have played a role in facilitating the meeting on its soil. The meeting, in which Blinken also sought the release of a US national, lasted for 10 minutes.
Blinken and Lavrov were last seen together at the G20 foreign ministers' meeting in Bali in July 2022, but no meeting took place since then. Lavrov had stormed out of the G20 meeting as western countries denounced the war.
A Russian spokesperson said though that there were no negotiations in the "contact", which, according Russian authorities, took place at Blinken's behest. "He (Lavrov) spoke to him, standing, as part of the second session of the G20. No talks or real meeting took place," said the official.
On the New START treaty, Blinken said he told Lavrov that mutual compliance is in the interest of both the US and Russia. "It's what people around the world expect from us as nuclear powers. I told him no matter what is happening around the world or in our relationship, the US will always be ready to engage and act on strategic arms control, just as we did even at the height of the Cold War," said Blinken, while addressing the media.
Describing Russia as an outlier in the G20 foreign ministers' meeting, Blinken complimented India for its role and hailed the outcome document saying this was the first time that the group had achieved a consensus on a broad range of issues. He said the document endorsed the Bali Declaration in which member-states, he added, had condemned the Ukraine war. Lavrov had earlier "apologised" to India and the global south for what he called indecent behaviour of the West in reducing the G20 agenda to a farce.