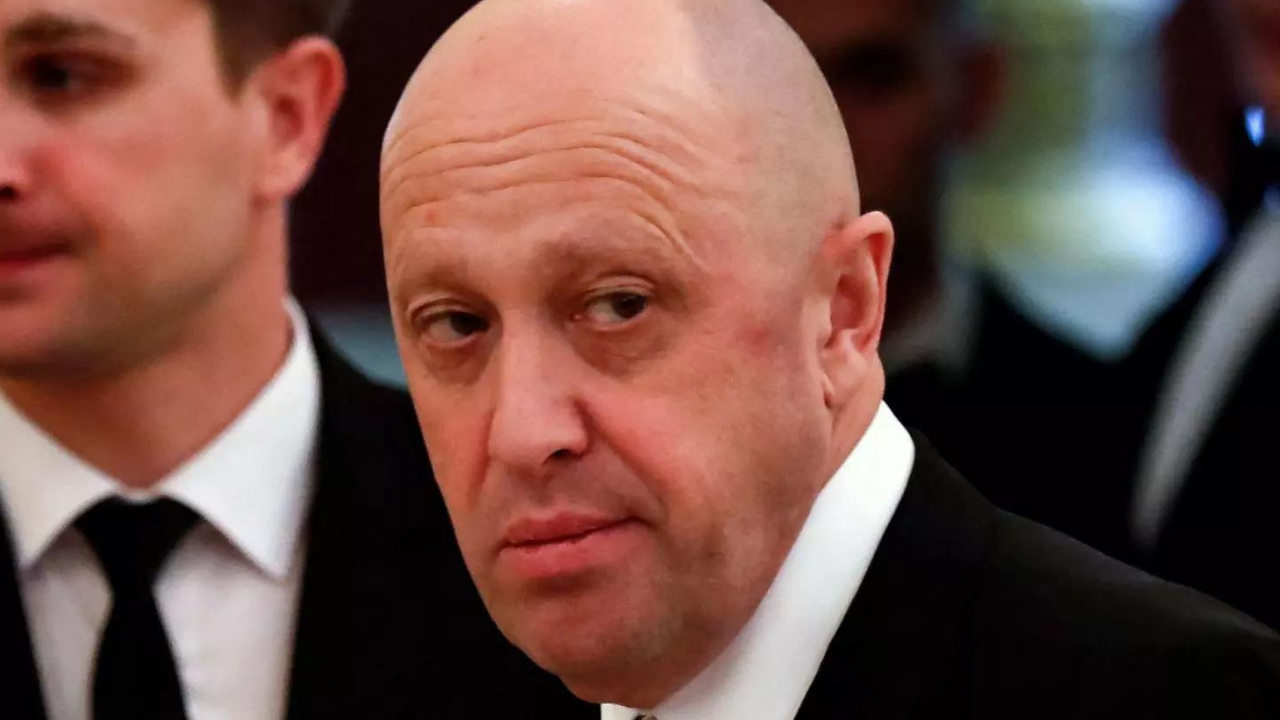 BRUSSELS: The mother of Russian mercenary boss Yevgeny Prigozhin won a legal bid on Wednesday to overturn
European Union
sanctions against her, as a court ruled there was no proof that she bore responsibility for his actions.
The decision in favour of Violetta Prigozhina, 83, is a rare example of an individual successfully contesting EU sanctions over Russia's invasion of
Ukraine
. The EU has imposed the measures on nearly 1,700 people and entities.
It came as her son, head of the
Wagner
mercenary group, claimed new advances for his men in a brutal battle for the Ukrainian city of Bakhmut.
With aggressive PR, foul language and frequent trips to the front lines, the shaven-headed Prigozhin has become one of the most visible faces of the war, recruiting thousands of prisoners to fight for Wagner and feuding openly with the
defence ministry
over ammunition supplies.
But the EU's second highest court said the EU had failed to provide proof of the mother's role in his actions, and her blacklisting was "based solely on their family relationship".
However, an EU spokesperson said the court ruling only concerned a sanctions listing from Feb. 23 last year, and a Sept. 14 decision to renew the designation was still in force.
Prigozhina therefore remains subject to an asset freeze and travel ban, the spokesperson said, adding that the bloc was analysing the ruling and its implications.
Prigozhin, who enjoys jousting with the media, responded with characteristic irony and defiance when asked about Wednesday's ruling.
"Unfortunately, I am on a business trip in the territory of Donbas," he said through his press service, hours after having himself filmed in front of a tank with explosions ringing in the background.
He said his mother had fought the case on her own, and he had no plans to contest sanctions against himself and Wagner.
"I'm not about to challenge them and I believe that at the moment they are imposed with full justification," he added.
Shielding assets
The EU has increasingly moved to blacklist spouses and family members of key officials and businessmen deemed responsible for Russia's war against Ukraine, saying relatives help shield assets from sanctions to avoid punishment.
It had said when it blacklisted Prigozhina that she had business links with her son.
Prigozhina's challenge said the EU had failed to specify reasons for her blacklisting and sanctioned her only to put pressure on him.
"It cannot legitimately be inferred from the links to her son that she may have contributed to compromising the territorial integrity of Ukraine," according to information describing her challenge published by the General Court.
Wednesday's ruling takes effect if an appeal window of two months and 10 days lapses, or if the decision is upheld in appeal, said a spokesman for the court.
"That is not reassuring, of course everyone in the EU would rather see the opposite ruling," said an EU official who spoke under condition of anonymity due to the legal nature of the matter. "But we have to analyse it now and understand the justification. Maybe not all is lost."
The official said the EU's options now were to de-list Prigozhina, appeal the ruling or relist her with more evidence.