Although she never harboured acting aspirations, there was no looking back for
Mugdha Godse
after she made her dream debut with Madhur Bhandarkar's 'Fashion'. Today the actress has not only proved her acting prowess but also established herself as one of the finest actors in Bollywood. In a freewheeling chat with
ETimes
, she opened up about the star system in the industry, people she is closest to in
Bollywood
, her fitness mantra and more. Excerpts…
The star system in the industry is slowly changing. Today, content is the king. How do you look at this change as an actor?
I believe that content was always the king and it continues to be so even today. Only now it has become more prominent. I don't know anything about the star system. For me, first comes the content and then the actors. I am really happy to be a part of this era as an actor where it is all about content and working with different people. As an actor, it is definitely a plus because if the content is good, you just flourish as an actor. This is something that all the actors want.
Today aspiring actors come fully prepared for everything when they make their debut. But this wasn't the case at the time when you made your debut. If you were to make your debut now, what kind of film would you love to be a part of?
Aspiring actors always come with a lot of preparations. It was always the case. When Hrithik Roshan got launched, he was ready for a great love story. As far as I am concerned, I happened to be an actor by fluke. I just got an offer from Madhur Bhandarkar and I came on board for 'Fashion'. It came as a surprise for me too. I was not sure if I would do justice to the role but in the process, an actor was born inside me. I am not sure if it was already there and I wasn't aware of it. It was a discovery for me.
So today, if I had to launch myself, I would pick up a great character with many shades. It doesn't matter if the character is a protagonist or not. It should be a great character which keeps the story together. I will keep growing from there then. It is not about your debut, it is about the ten films you do after your debut which makes you a good actor. It is a new struggle every time you sign a fim.
Do you have friends from the industry that you occasionally hang out with?
My best friend is my partner Rahul Dev. We live together. I hang out with him the most. He has many good friends from the industry like Aftab Shivdasani. He comes to our house and we all hang out together. I am personally a very private person so I have a very few friends. I have some from my modelling days and some others who are from this industry but not necessarily actors.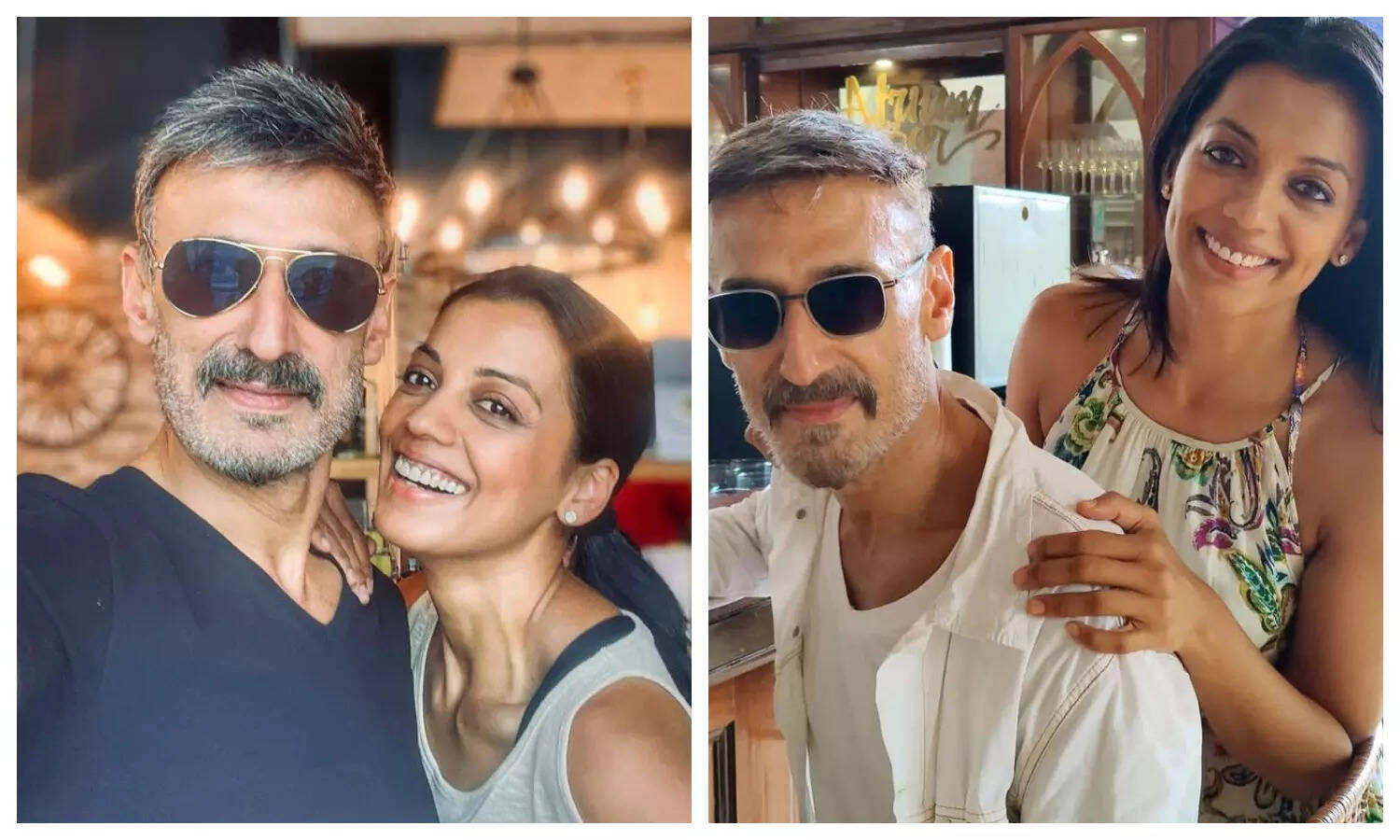 I have a lot of acquaintances and a lot of Marathi actors. We discuss new projects with each other. I don't know whether to call them friends or colleagues but whenever we meet there are no boundaries and there is a lot of connection.
Apart from acting, what do you love and enjoy doing?
Apart from acting, I love modelling. I love seeking meditation and guidance from my spiritual master. I love meditating and chanting which he has taught us. It gives me a lot of peace and joy. It keeps me going. Sometimes you need that support and strength. I also exercise and keep fit which is a part and parcel of being an actor.
What is Mugdha Godse's fitness mantra?
There is no mantra as such. Fitness is a lifestyle. I do intermittent fasting for 16 hours. I don't eat gluten and sugar. I have been following this since the pandemic. It has been working really well for me. I have a lot of herbal teas. I don't do anything rigorous. I make sure I eat well and on time. I also prefer ghar ka khana and original food over supplements, that's what I prefer.
Would you keep up with the trend or stick to your comforts when it comes to fashion?
I would definitely love to check what's trending. Nowadays, high waist pants and crop tops are a trend and it suits all body types. There are also some trends like wearing heels all the time. I never followed that trend. Now, thankfully, the sneakers trend has come in and I am very happy. Whatever trend I am comfortable with, I follow. For me, comfort is the key.