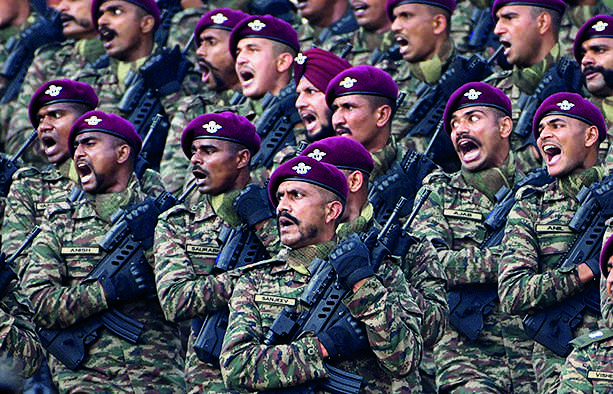 NEW DELHI: The defence ministry on Monday evening issued instructions on payment of all arrears to eligible ex-servicemen under the One Rank-One Pension (OROP) scheme by March 15 after getting rapped by the Supreme Court earlier in the day on the delay.
"The
MoD
has issued necessary instructions to the Controller General of Defence Accounts (CGDA) to pay the arrears by March 15," an official said. This came after the Supreme Court pulled up the MoD over the delay in payment of the OROP arrears and sought an explanation from the secretary concerned for issuing a communication extending the timeline for payments fixed by the court.
The apex court on January 9 had granted time till March 15 to the Centre for payment of total arrears of OROP. But the MoD on January 20 issued a communication that the arrears shall be paid in four installments, which has been challenged by a group of ex-servicemen.
Noting that the sanctity of the judicial process has to be maintained, a bench headed by Chief Justice D Y Chandrachud on Monday asked the MoD to "set its house in order" and directed the secretary to file a personal affidavit explaining his position. "The orders of the Supreme Court regarding OROP need to be followed. Why was the decision taken to pay the arrears in instalments despite the court order?" the court asked.
The Supreme Court had last year directed the government to quickly carry out the OROP re-fixation exercise upon the expiry of the five-year time frame in July 2019, as was promised when the scheme was implemented with effect from July 2014, and pay the consequent arrears to the veterans and their families.
The Union Cabinet had then in December last year approved the revision of pension for ex-servicemen and their widows under the OROP scheme with effect from July 2019, which it said would benefit an additional 4.5 lakh new beneficiaries to take the total number of pensioners to over 25 lakh.
With all ex-servicemen who have retired before June 30, 2019 to be covered under it, officials said the estimated additional annual expenditure for the implementation of the revision will be around Rs 8,450 crore.
Arrears to be paid from July 2019 to June 2022 will amount to another Rs 23,638 crore as per applicable dearness relief. "This expenditure is over and above the ongoing expenditure on account of OROP," the defence ministry had said.