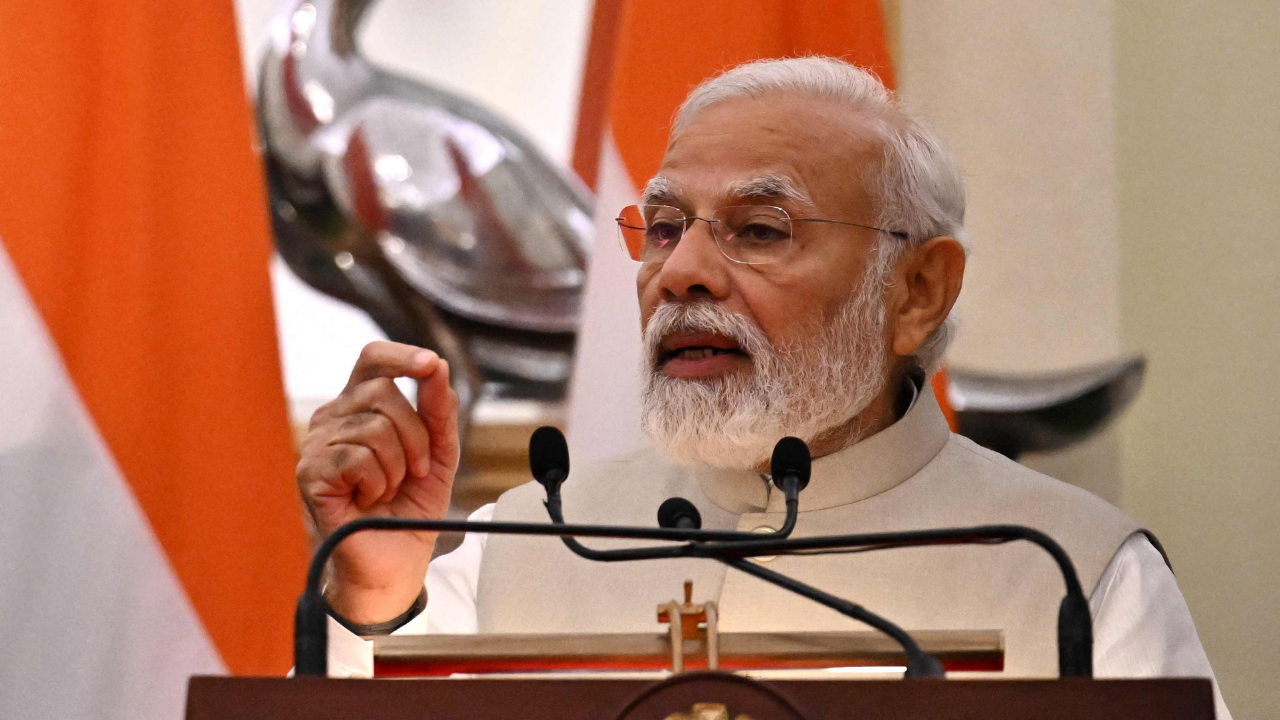 NEW DELHI: Prime Minister Narendra Modi has been pegged as the world's most popular leader with an approval rating of 78 per cent as per a survey by a US-based consulting firm 'Morning Consult.'
As per the survey, PM Modi's ratings trump those of other leaders including US President Joe Biden, French President Emmanuel Macron and UK Prime Minister Rishi Sunak. The poll surveyed 22 global leaders for the ratings.
The "Global Leader Approval" survey is based on data collected from January 26-31 this year, said the political intelligence research firm which collated a seven-day moving average of adult residents in each country, with sample sizes varying by country.
PM Modi garnered 78 per cent of approval ratings, way ahead of US President Joe Biden, who received 40 per cent ratings. Mexican President Andres Manuel Lopez Obrador came in second with 68 per cent ratings and Swiss President Alain Berset occupied the third position with 62 per cent approval ratings.
According to the data shared on the the US-tracking firm's website, 78 per cent of people approve of PM Modi while 18 per cent disapprove of him. PM Modi's approval rating has recently increased, standing at 79 per cent in the third week of January.
The list is updated regularly with US President Joe Biden currently ranking number seven. Out of the 22 countries, Norwegian Prime Minister Jonas Gahr Store, South Korean President Yoon Seok-youl and Japanese Prime Minister Fumio Kishida ranked among the last three in the list.
The newly elected far-right leader Giorgia Meloni of Italy, the first female Prime Minister of the country is at 6th place with 52 per cent ratings.
The survey also featured Australian Prime Minister Anthony Albanese in 4th place with a 58 per cent approval rating.
Brazil's newly elected President Luiz Inacio Lula da Silva was placed at number 5 with 50 per cent ratings, the Canadian Prime Minister Justin Trudeau was at number 9th position with 40 per cent approvals and UK's Prime Minister Rishi Sunak was in 12th position with 30 per cent approvals.