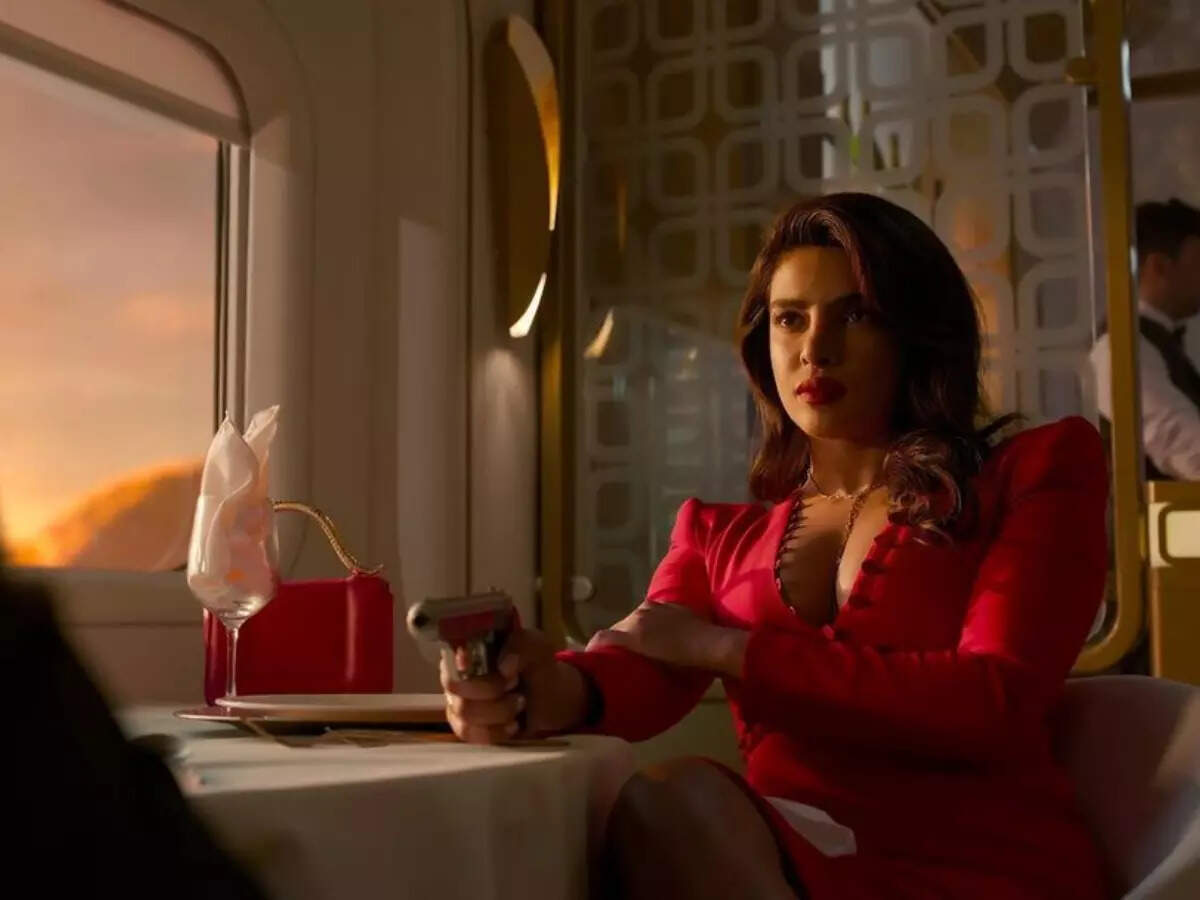 The trailer of the much-awaited 'Citadel' starring
Priyanka Chopra
Jonas and
Richard Madden
along with Stanley Tucchi as been launched today. The sky thriller is directed by Russo Brothers. The newly launched trailer gives us a glimpse into the world of Citadel which is an independent global spy agency. Priyanka plays Nadia who is also a spy.
But for PC, the most excited part of 'Citadel' was to see the cross-territory pollination of the series. She said, "It was so exciting to me as someone who worked for a very long time in a non-English medium to see the success of subtitled work in English language territories. I think the ambition of this show, which was so attractive to me in the beginning, is the social experiment of it. The flagship show is an English language, but you have an Indian show, you have an Italian show, and the characters and the storylines blend into each other and intersect. It's exciting and interesting to me, the cross pollination of cultures and how entertainment goes beyond borders and language now. It's just about storytelling."
The actress who's already getting a lot of accolades for the glimpse of her character in the posters and trailer spills details about playing Nadia. "I feel like she carries a lot of baggage. I feel that she has to navigate really thick waters. She has to hold her head up high while her character's changing, her life is changing all around her, but she has to stay centered because of the burden that she carries. I think that that makes her just very juicy as a character for me to play because every choice that is made by her is burdened and laden by so much pressure. And she thrives in it, so it was really wonderful. I mean, Richard and I had a great time. I love working with him."
'Citadel' is set to premiere on April 28. Priyanka will also be seen next in 'Love Again' alongside Sam Heughan which is set to release on May 12.