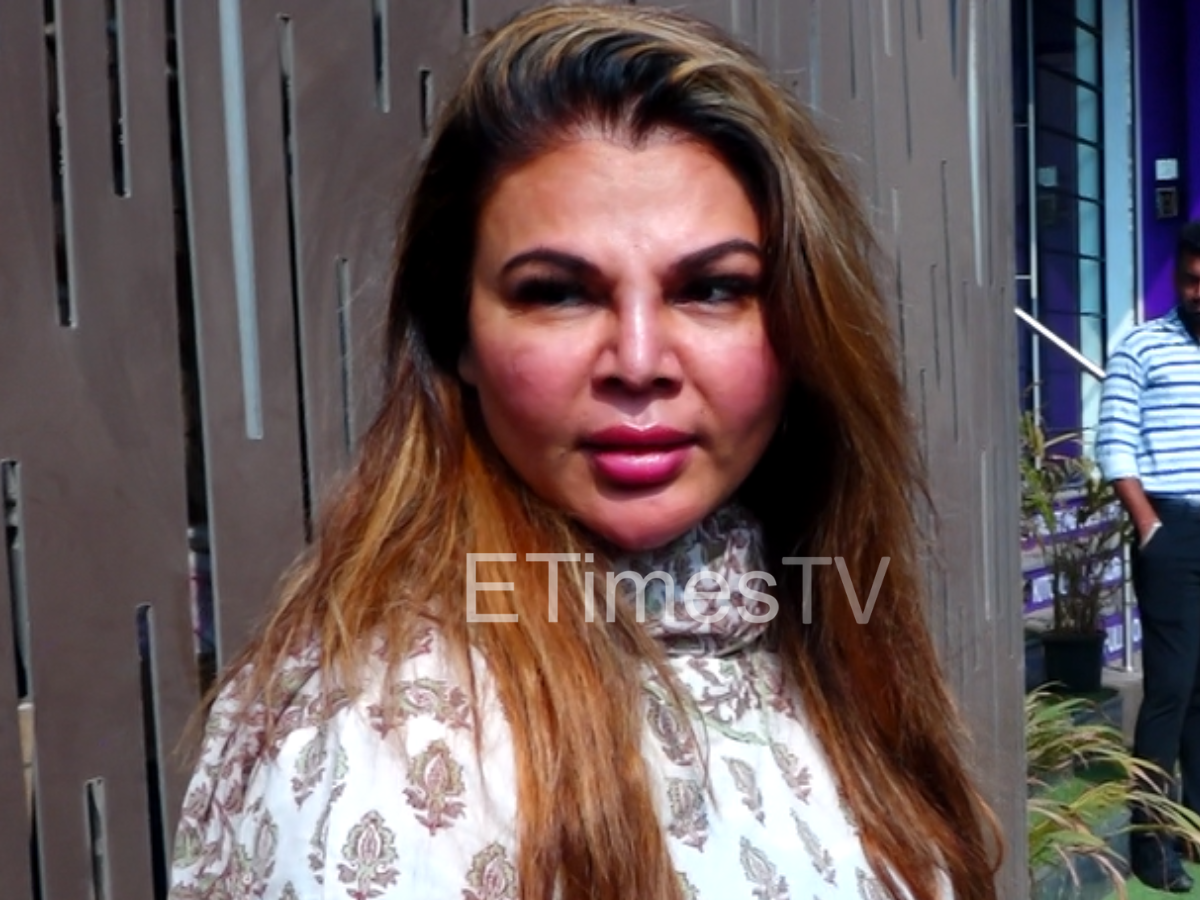 After making some serious allegations against husband Adil Khan Durrani on Thursday,
Rakhi Sawant
today (Feb 3) complained how she is being mocked by everyone for speaking about the turmoil in her personal life.
She said, "You guys should stop making fun of me. It has been four days since my mother passed away. Jo mere saath beet rahi hai. Those who are calling me drama, laughing at me, they also have sisters and daughters. Will they do the same if this happens to them?"
Rakhi, who was last seen in Bigg Boss Marathi 4, continued, "Adil is saying that media is in support of him. Then you should boycott me and support him. Only I know my pain, no one else does."
The actress shared that he denied their marriage because of his affair with another girl. "This is not my drama. He was laughing at me yesterday and saying that the world is mocking me for speaking in public. He said, 'I have become a hero, you are a joker'."
Rakhi clarified she comes to the media with her issues to get justice. They helped her when Adil had refused to accept their marriage. He eventually got scared and made it official. She revealed she was in a lot of stress when her mother was hospitalised because of his affair with the girl.
ALSO READ: Rakhi Sawant Makes Serious Allegations Against Husband Adil Khan Durrani: Mujhe Fridge Mein Nahi Jaana Hai
Rakhi further shared that she has been threatened not to make anything viral by Adil.
"He said if you make anything viral, I'd give you a divorce. I just gave her a warning through the media. But that girl called me and said she is not scared of anything. She says I haven't been able to keep him."
Rakhi boasted of providing him everything in Mumbai and connecting him with the who's who of Bollywood.
"I did everything for him, I hid my marriage for him. He said that his sister was not getting married. I am a Hindu. My family won't accept it. Let my sister get married and then we will let everyone know about their nikaah. His aunty and ammi are very good. They supported me"
"There have been golden moments with him but when someone gives you pain, then you will cry. I have made him break ties with three girls in 7-8 months of our marriage. I have entertained people and now they are laughing at me. You are provoking me to share videos but I won't because the time is not right. But that girl has said that she won't leave him. He said the same."