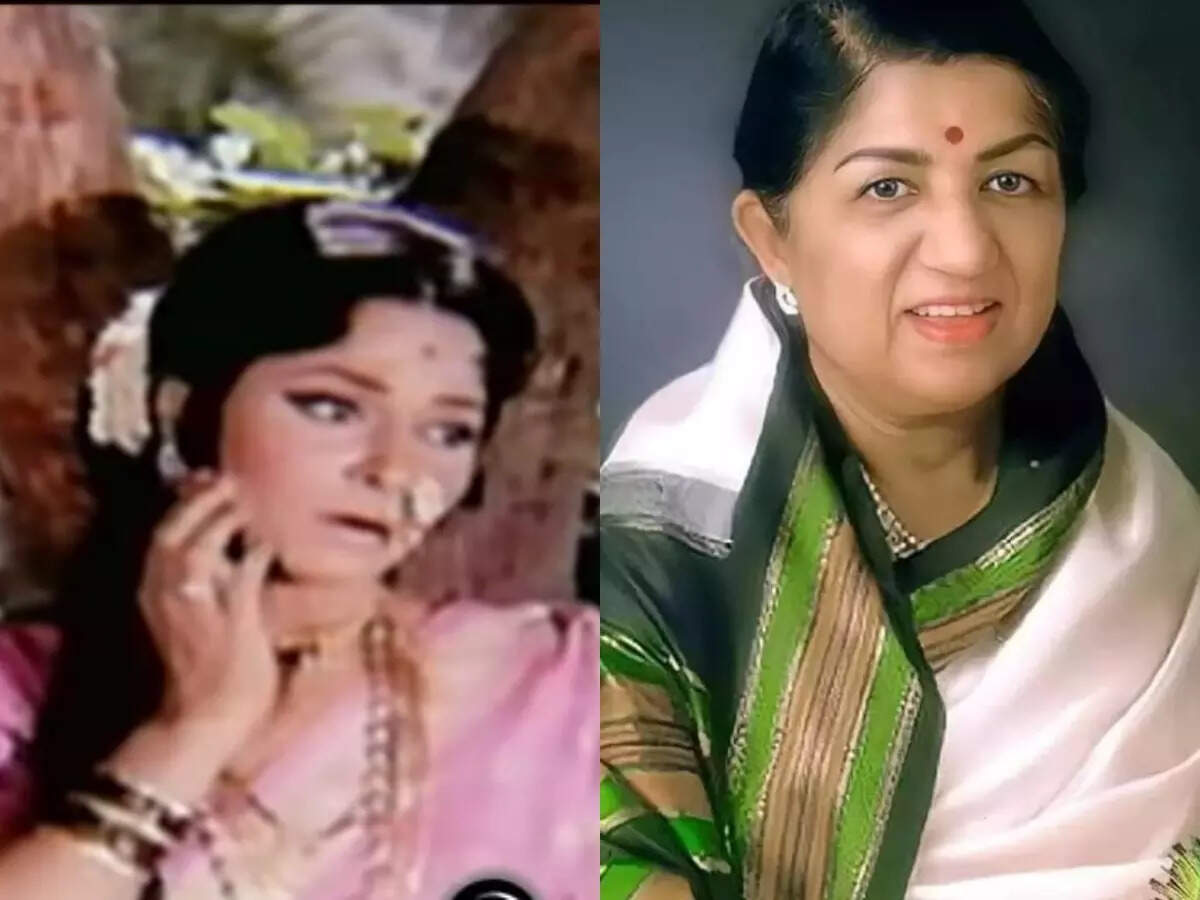 If you are tired of playing the same ghisa-pita Holi songs every year, there are many other beautifully composed songs capturing the various colours of the festival without going the sa-ra-ra-ra way.
Topping the list is Lataji's Kinun Sang Khelun Holi from her album of Meera Bhajans Chala Wahi Des. The composition by Lataji's super-talented brother Hridaynath Mangeshkar, captures the dard of birha (separation) as Meerabai wonders whom she will play Holi with in the absence of her beloved.
In the very popular Piya Sang Khelun Holi Phagun Aayo Re composed by SD Burman for the film Phagun, Lataji is again caught in a pensive mood as she waits for her soulmate to arrive during the Holi festivities.
Everyone freaks out on Amitabh Bachchan's Rang Barse in Silsila (the song composed by Mr Bachchan) but Holi Khele Raghuveera Awadh Mein composed by a favourite Bachchan collaborator Aadesh Shrivastava in Baghban is far more exhilarating.
And try an obscure Holi song Holi Aayo Hatheelo from a film titled Gopi Krishna. Jaspal Singh and Hemlata belt out an absolute charmer under Ravindra Jain's composition.
RD Burman had the opportunity to compose several popular Holi songs. Holi Ke Din from Sholay was a chart-topper. But there are at least two other Holi songs composed by RD which boast of a more comely conception Aao Re Aao Khelo Holi Biraj Mein in Balika Badhu sung by RD's long-time collaborator Sapan Chakravarty conveys an authentic sound.
RD's Aaj Na Chhodenge Bas Humjoli in Kati Patang fuses two contrasting moods of revelry and rumination rendered to sublimation by Kishore Kumar and Lataji.