ETimes has it FIRST AND EXCLUSIVE that Prime Minister
Narendra Modi
has sent a condolence letter to Mrs Shashi Kaushik, wife of Satish Kaushik, who passed away on March 9, after a cardiac arrest in Delhi. Kaushik was 66 years old.
An extract from the content of the letter says, "Bahumukhi pratibha ke dhani Shri Satish Kaushik ji ne cinema jagat ko apni adbhut rachnatmakta se samruddh kiya. Ek kushal lekhakh, bhavvpurna abhineta, safal nirmata aur prabhaavshali nirdeshak ke roop mein cinema ke anek pehluo par unke dwara kiye gaye karya bemisal hai."
We have a copy of the letter which we reproduce below: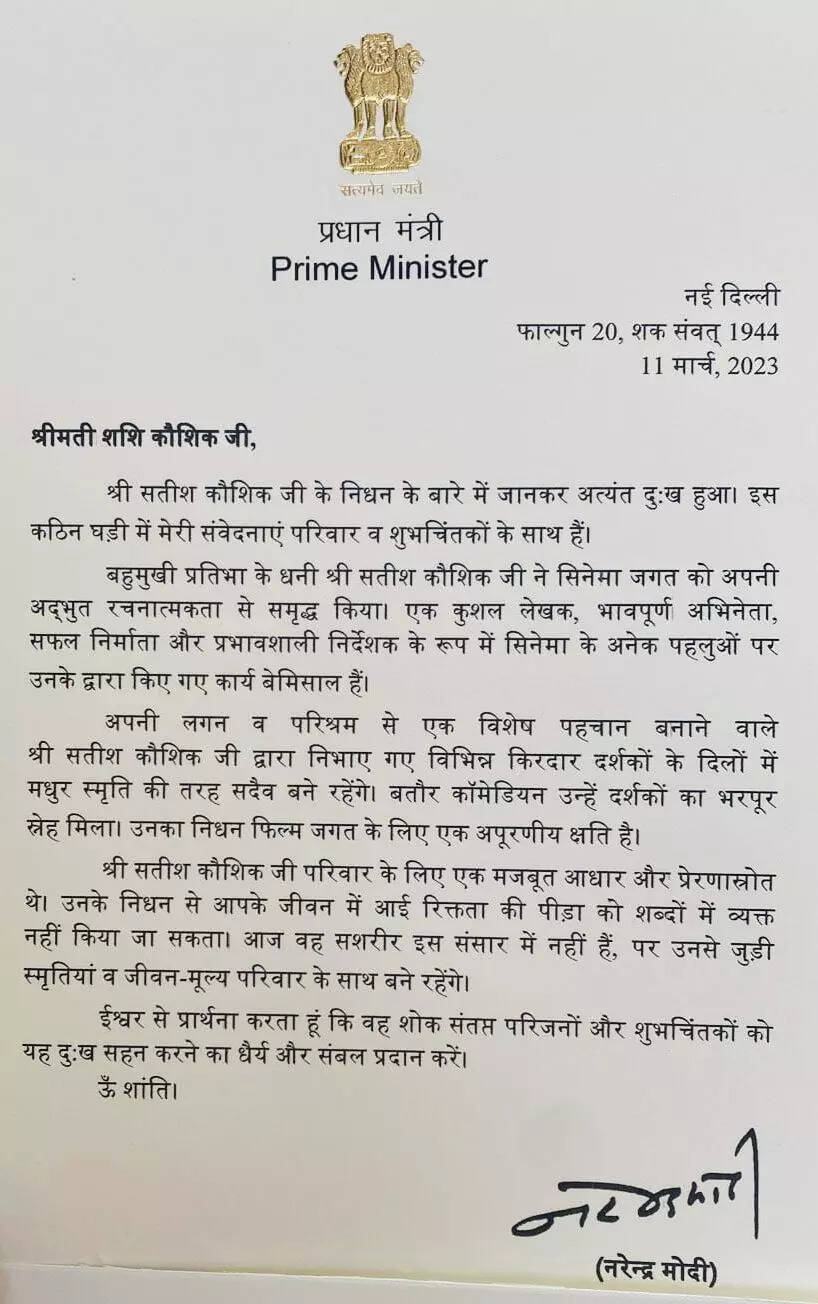 We at ETimes stand by the Kaushik family in their hour of crisis. May his soul rest in peace.