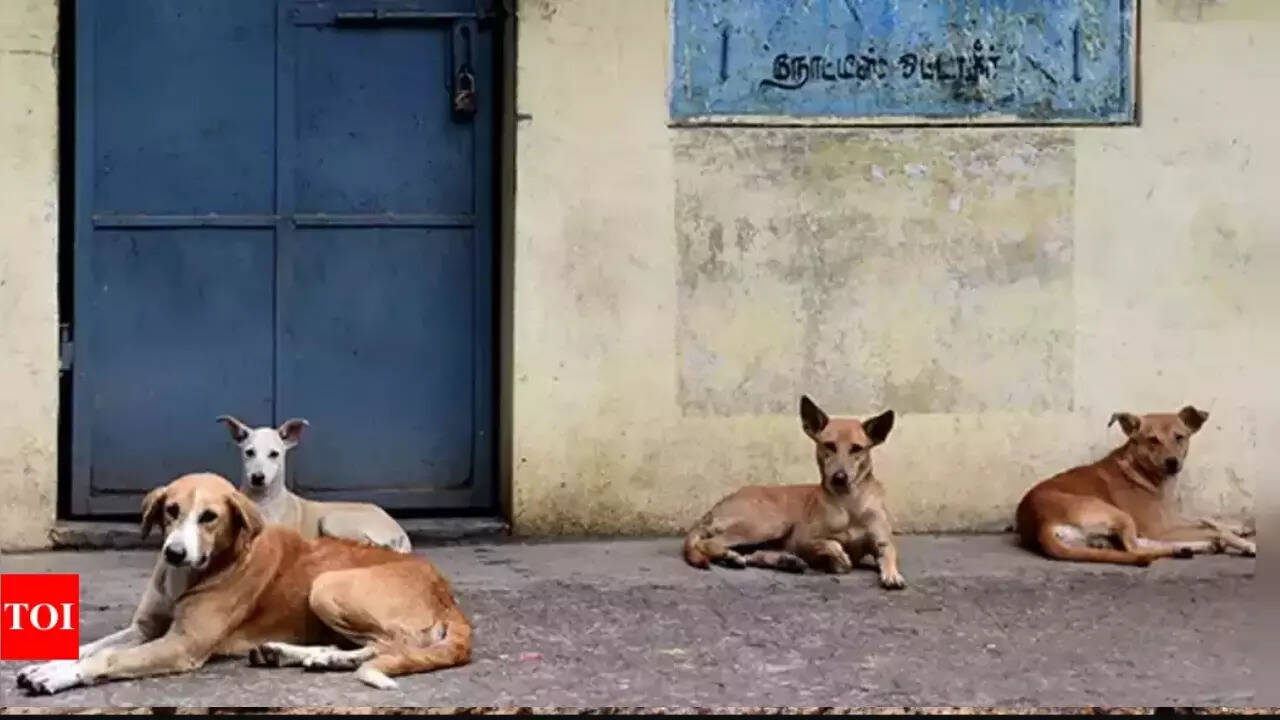 BAREILLY: A three-year-old girl was mauled to death by a pack of feral dogs at Bandia village in CB Ganj area of Bareilly on Tuesday. According to doctors, there were at least 200 dog bite marks on her body.
Pari, daughter of Avdhesh Gangwar, a labourer, was the youngest of four sisters and a brother. On Tuesday evening, she was playing in the courtyard of their house while her elder sister Sunita was preparing dinner. Pari soon walked towards a field to play when around seven-eight hungry dogs pounced on her.
According to locals, a youth heard her crying for help and rushed to rescue her. He too was bitten by the dogs when he snatched Pari from their clutches. She was rushed to hospital, where doctors declared her dead.
Pari's uncle Jitendra Kumar said, "She walked far from the house and no one in the family could hear her screams for help. The dogs even dragged her for nearly 50 metres and bit her all over the body, causing deep injuries, especially on the neck."
CB Ganj SHO Ashok Kumar said, "We have sent a team to the village to verify the incident. The family refused to give the body for autopsy and buried it as per Hindu rituals. The municipal corporation has been informed about the incident and has been directed to take necessary steps to tackle the stray dog menace."
Jogendra Kumar, a local, told
TOI
, "A few illegal slaughterhouses were operating in the area and stray dogs used to feed on abattoir waste. But now such units have been closed, and these stray dogs have turned violent as they go hungry. Locals are not in any position to feed these animals every day. People have written to the civic body many times regarding the stray dog menace, but their campaign usually ends after catching a few dogs. There have been 15 dog bite cases in the village in the recent past."
This is the third such incident reported from Bandia village in CB Ganj. On April 27, 2021, 10-year-old Morpal and in July 2020, seven-year-old girl Rohini were mauled to death by stray dogs in the village. Also, a seven-year-old boy was killed by strays in Rampur on March 15 last year while an eight-year-old girl was mauled to death in Pilibhit in December 2021.
A similar incident took place in Hyderabad recently in which a four-year-old boy was killed by dogs in a housing society. CCTV footage of the incident showed the dogs mauling and trying to drag the boy away.