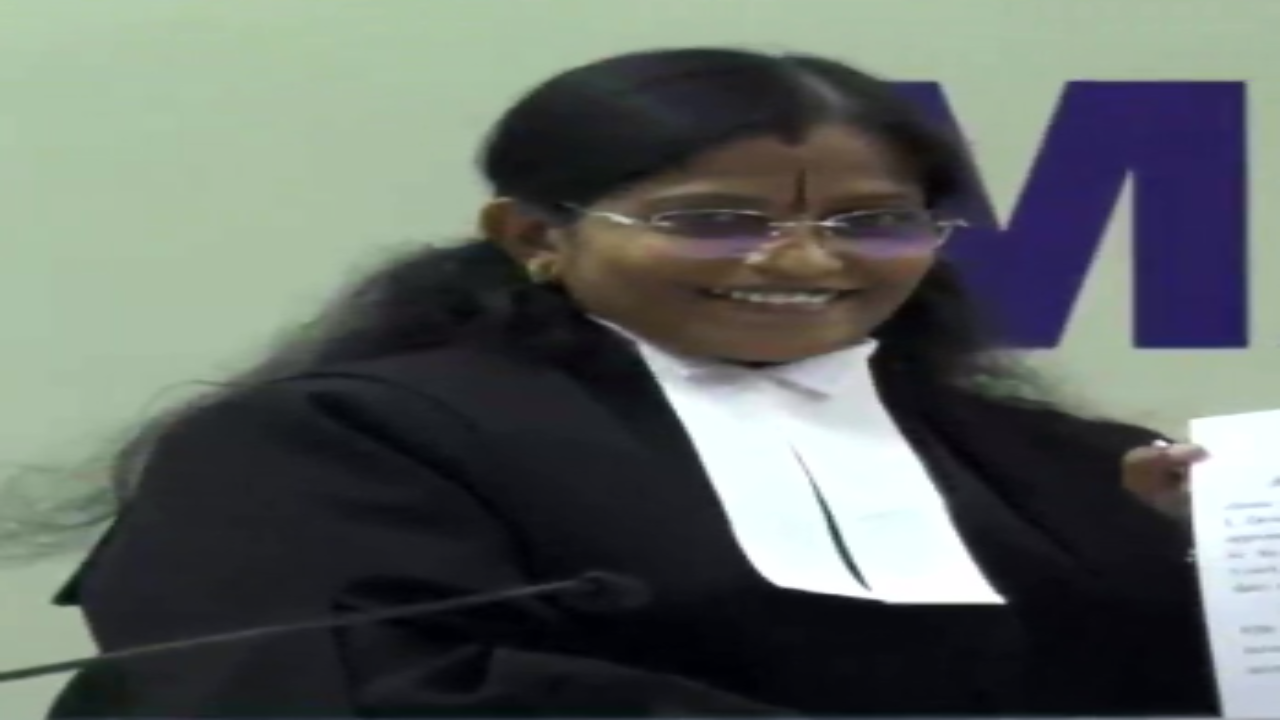 NEW DELHI: The Supreme Court on Tuesday refused to entertain a plea against the appointment of advocate Lekshmana Chandra Victoria Gowri as an additional judge of the Madras high court.
The top court said that it cannot direct the Collegium to reconsider its recommendation relating to Victoria Gowri. "There have been many instances when the additional judge was not made permanent when performance was not satisfactory," said the apex court.
Dismissing the writ petitions challenging Gowri's appointment, the Supreme Court said that the Collegium has a robust scrutiny process to find suitability of electively candidates for appointment as HC judges.
The SC-bench said Gowri is taking oath as an additional judge and the Collegium will examine her performance for minimum one year before confirming her as a permanent judge.
A section of the Madras high court bar had sent a representation to the CJI urging the Collegium to recall the proposal of appointment of advocate Victoria Gowri as a judge. The proposal regarding advocate Victoria Gowri became controversial after certain statements made against minorities surfaced in the public domain.
Watch
Victoria Gowri takes oath as Additional Judge of Madras High Court