A couple of days ago,
Sushmita Sen
had left everyone in shock after she revealed that she suffered a big heart attack a few days ago. She said that she had massive 95 per cent blockage in artery and also revealed that she underwent angioplasty. As Sushmita is doing fine now, her daughter Renee Sen has expressed gratitude to those who prayed for her mother's well-being.
"Extremely grateful for all the love, prayers for Maa… To everyone who reached out to me, thank you from the bottom of my heart. We feel so blessed to receive such unconditional love and blessings," Renee wrote on her Instagram stories.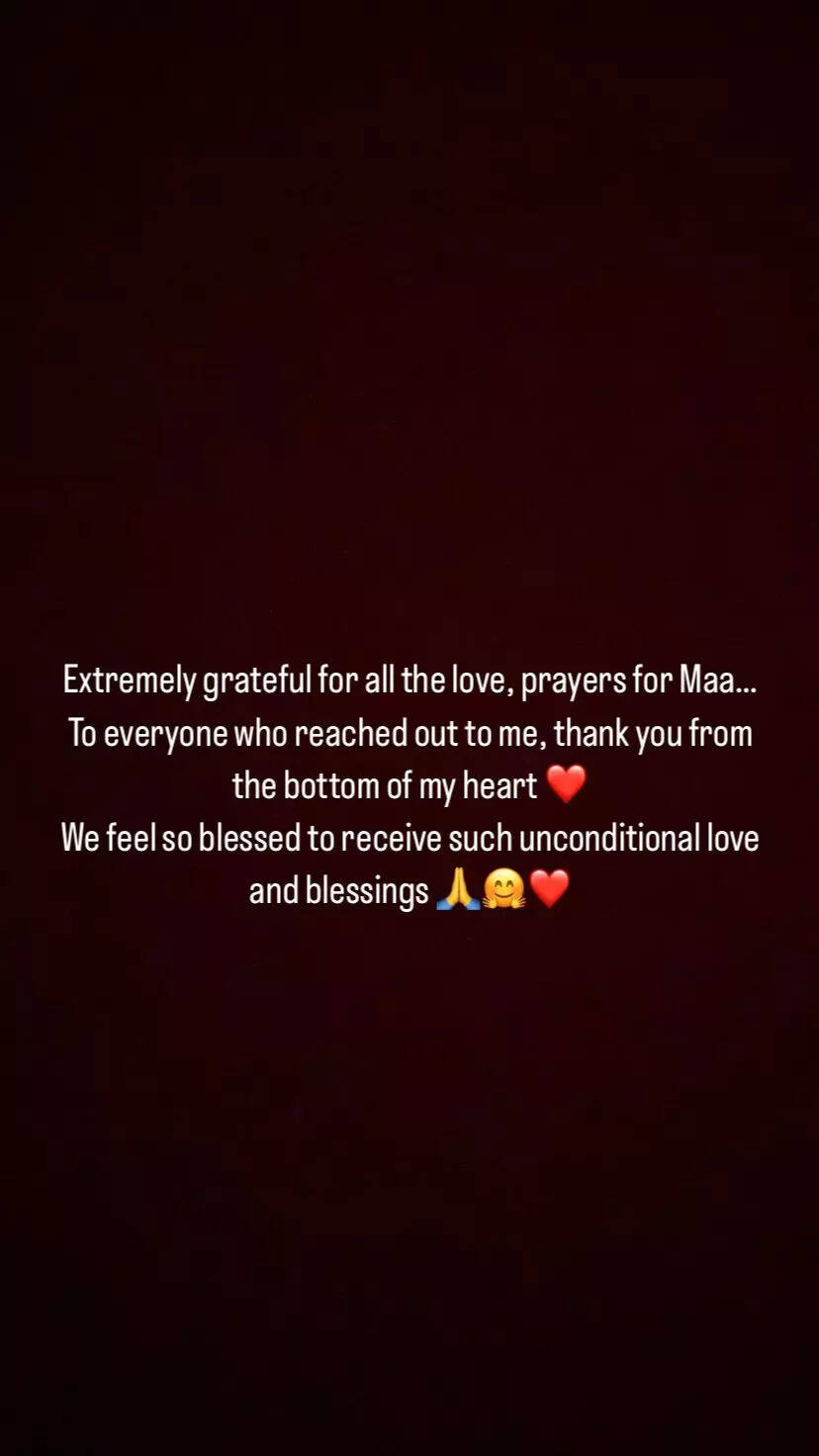 Earlier in a video post, Sushmita said that she managed to survive such a massive heart attack because of her healthy and active lifestyle. "I know a lot of you will stop going to the gym and say no, 'see going to the gym didn't help her'. Not good. But it did help me. I survived a very, very big heart attack. It was massive with 95 percent blockage in the main artery. It did because I have kept an active lifestyle," she said while adding that it was a phase in her life and she feels lucky to be on the other side.
She also advised young people to get a proper health check up. "In these times when very young people are not surviving heart attacks, it is important to keep checking yourself," she urged to people in their 20s along with women.
The former Miss Universe also thanked the team of doctors who treated her and people for their prayer and best wishes which made her feel that she is a very lucky and loved girl.