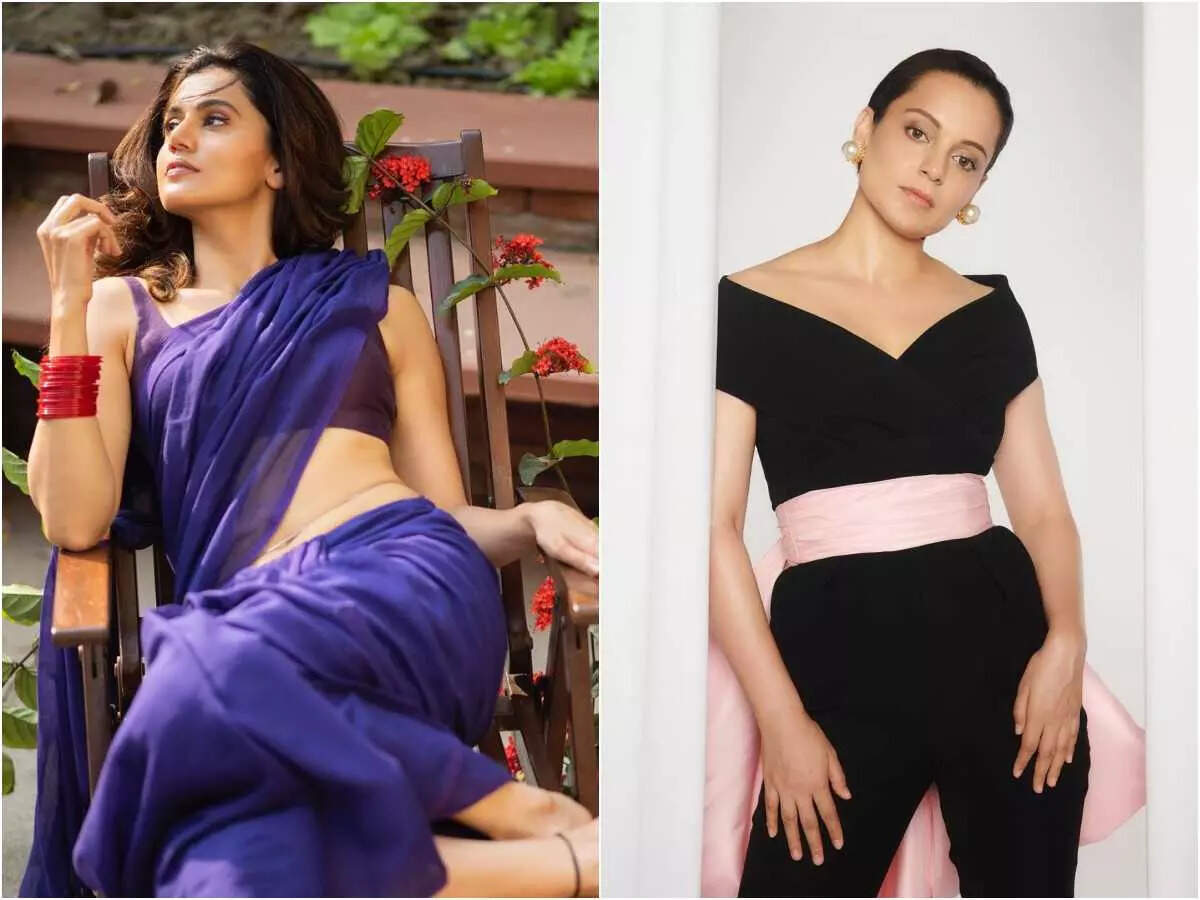 Taapsee Pannu and
Kangana Ranaut
have been at loggerheads with each other ever since the two actresses got involved in an ugly war of words over nepotism debate. Their spat intensified when Kangana's sister Rangoli Chandel called Taapsee a sasti copy of
Kangana
on Twitter. Since then, Taapsee has stopped giving importance to Kangana and her statements against her. In her new interview, Taapsee revealed if she will ever speak to Kangana or not, given their unpleasant history.
"I don't know, honestly. But if there is a situation where she is in front of me, then I will go and say hello. Mujhe thodi problem hai, problem usse hai. So uski marzi. She is a very good actress and when she said 'sasti copy' I took it as a compliment," Taapsee told The Lallantop.
In the same interview, Taapsee also recalled being humiliated by a designer when she had tried her hands at modelling before becoming an actor. She had made it to the top 28 at the Miss India pageant during her time as a student.
"I realised during the 'grooming period' that this wasn't something I could do. They'd make us walk, they taught us how to smile. [Designer] Hemant Trivedi used to be the expert teacher at the time, and he humiliated me. He said, 'If it was in my hand, you would have never been in the top 28,'" she said.
She further revealed that there was a lot of favouritism happening later at the after party. She said that they were making them sign contracts stating that 'contestants would have to give 30 percent of all their earnings for three years to the pageant.'
"When it was over, we went for an afterparty, the national director was there, and he wished me good luck for the future very courteously. I don't know what took over me, but I told him, 'Sir, take it from me in writing, you're not getting the crown back'," she added.
Later, Taapsee went on to pick up two titles, Miss Fresh Face and Miss Beautiful Skin.