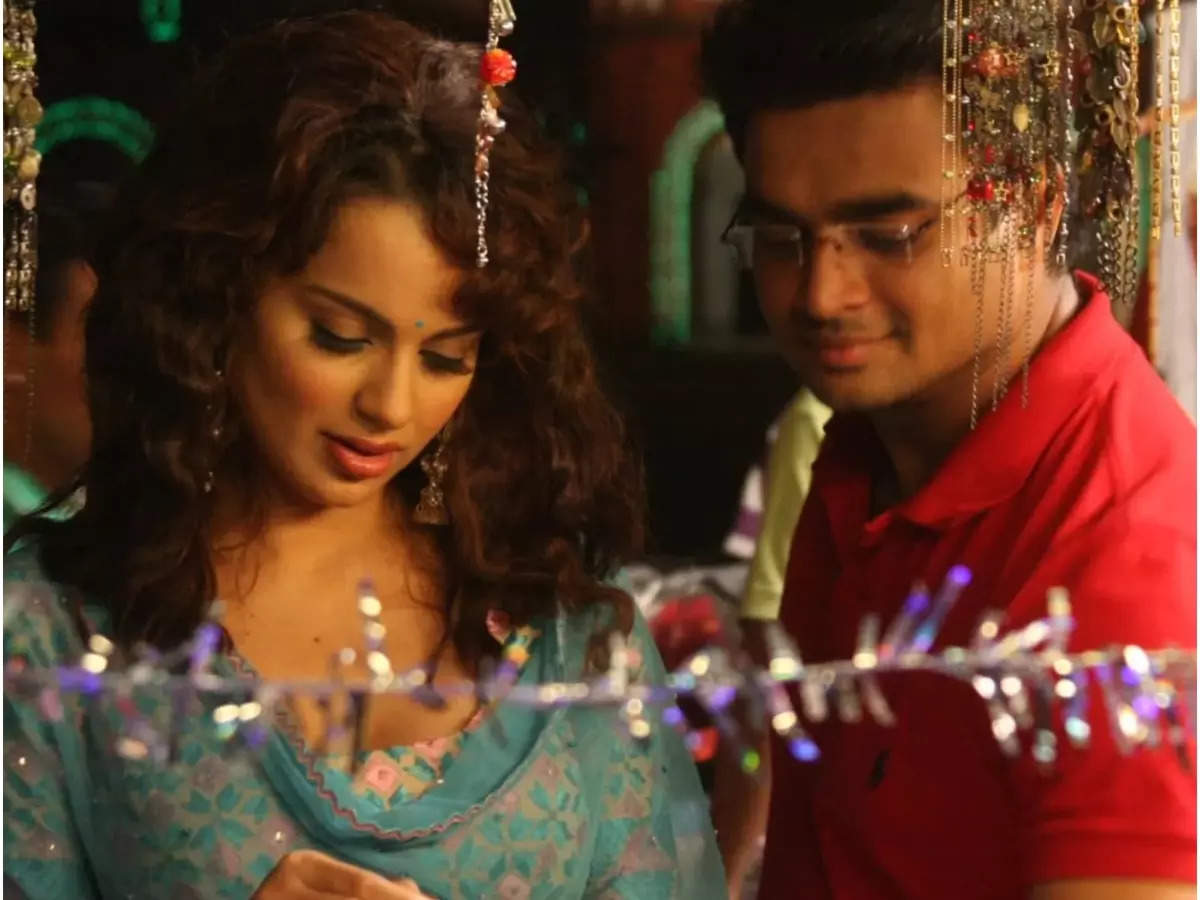 Aanand L Rai, R Madhavan,
Kangana Ranaut
, Deepak Dobriyal, Swara Bhasker… Tanu Weds Manu released on February 25, 2011 and it was a game-changer for them all.
Tanu Weds Manu captures the ebullience of a mofussil shaadi with earnestness and warmth. Much of these qualities flow from Madhavan's performance. It oozes empathy. Having played far more in-your-face characters, Madhavan blends into the spirit of bak-bak with the pleasure of an actor who just wants to stop giving showy performances. Kangna Ranaut as the outspoken extrovert gets to do all the audience-friendly stuff, from sneaked smokes to stolen swigs…
Deepak Dobriyal saddled with the job of making the friend's part engaging, reminds us again of what a wonderful actor he is. Swara as Kangana's best friend is every bit the scenestealer.
The verbal exchanges could have been less wedded to pedestrianism. But then, we can't really expect a wedding venue to have wisdom on its menu. The core couple remains blissfully besotted by one another's conduct. We are not quite taken up by their courtship. And we can't help wondering what the marriage of these two unlikely people would be like. Stormy, yes?
Says Madhavan, "It was stormy all right. Aanand L Rai and I had so much fun shooting Tanu Weds Manu. Twelve years? Incredible! It seems like yesterday. Tanu Weds Manu will always remain special for me. It was, I think, a trendsetter for the small-time-wedding genre. I was the quiet observer between the two of us (Kangana and Madhavan)."
Aanand L Rai recalls the shooting with affection. "We were all much younger, full of dreams. There is something very appealing about making a film when you are young and uncorrupted. I think there is an innocence about Tanu Weds Manu that couldn't be recaptured."