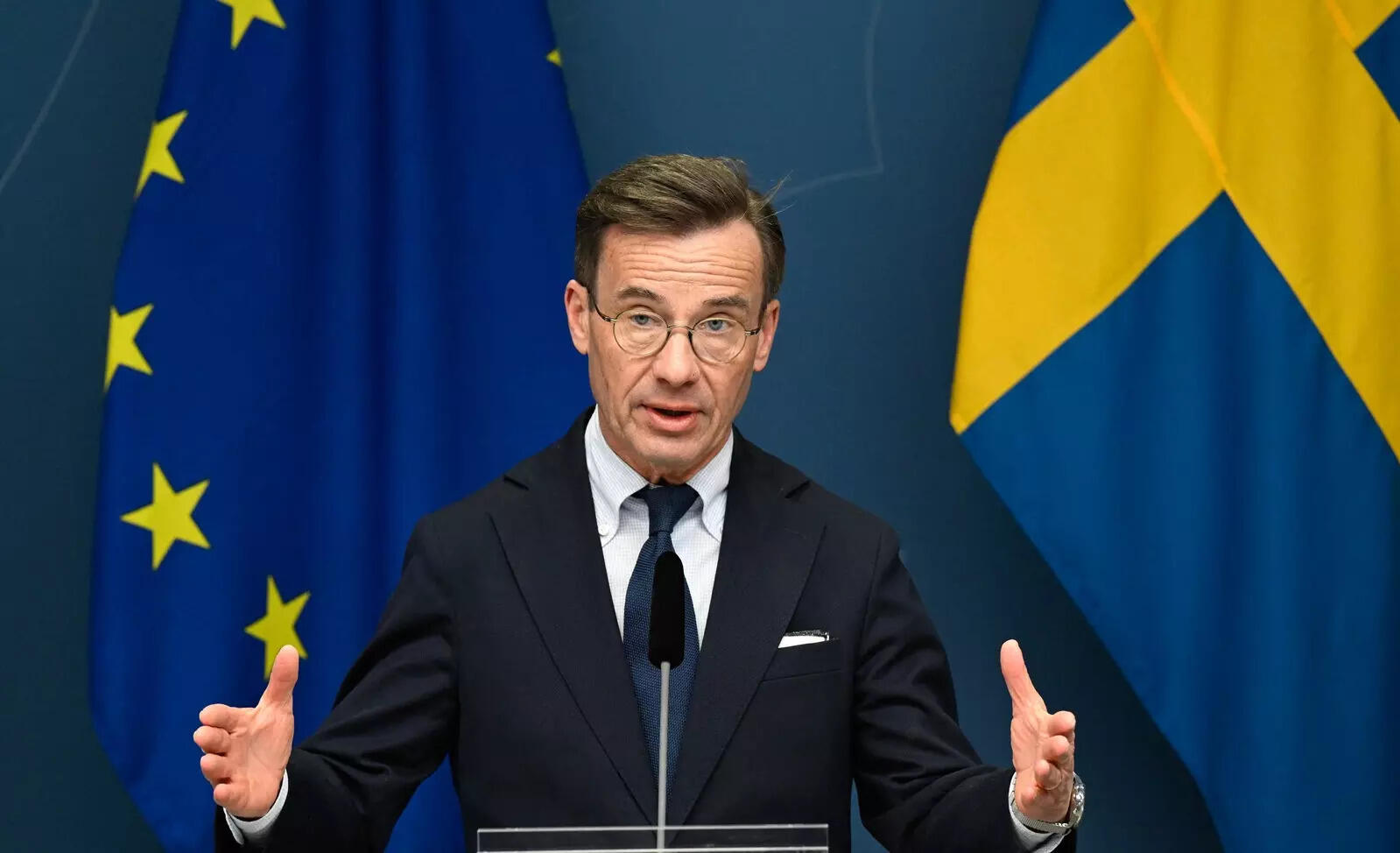 ANKARA: Turkey's parliament will "highly likely" ratify Finland's NATO accession bid before mid-April, two Turkish officials told Reuters on Wednesday, a day before Finnish President Sauli Niinisto visits the country.
Sweden and Finland applied last year to join the trans-Atlantic defence pact after Russia invaded Ukraine, but faced unexpected objections from Turkey. Ankara says Stockholm harbours members of terrorist groups, which Sweden denies.
The parliaments of all 30 members of Nato have to ratify any membership bids for the alliance. Apart from Hungary, Turkey is the only member not yet to have given Finland and Sweden its green light.
A senior Turkish official told Reuters that Finland's bid would be approved independently from that of Sweden.
Another official with knowledge of the matter said Finland's approach to terrorist organisations was in line with
Turkey
's sensitivities and that Helsinki had taken steps in that regard.
"It is highly likely that the necessary step for Finland's Nato membership will be completed before (parliament) closes and the election is held," the official said.
Both officials declined to be named because the discussions are not public yet.
Niinisto, who will visit Turkey on March 16-17, said he believed Turkish President Tayyip Erdogan will announce his decision concerning Finland's NATO bid when the two meet.
"We knew that when Turkish President Erdogan on his part has made the decision concerning the ratification of Finland's NATO membership, he wants to meet and fulfil his promise president to president," Niinisto said in an email to Reuters.
"The Turks had hoped I would be there in person to receive the decision," he added.
Turkey has repeatedly said that Sweden needed to take additional steps against supporters of Kurdish militants and members of the network Ankara holds responsible for a 2016 coup attempt. Turkey treats both groups as terrorist organisations.
Talks between Sweden and Turkey have made little progress, especially following several disputes mainly over street protests by pro-Kurdish groups in Stockholm.
Amid growing tensions with Sweden, Erdogan signalled for the first time in January that Ankara could give a green light to Helsinki ahead of Stockholm.
Sweden's Prime Minister Ulf Kristersson said on Tuesday that the likelihood of Finland joining Nato ahead of Sweden had increased, after talks between the three sides in Brussels this week.
Parliament is due to close in mid-April ahead of parliamentary and presidential elections scheduled for May 14.
Erdogan indicated that he would send ratification of Finland's NATO membership to parliament soon, saying that he would "keep his promise".
"Mr President (Niinisto) will come to Turkey on Friday and we will meet. After that, we will fulfil our promise," Erdogan told reporters on Wednesday, when asked whether he would send ratification of Finland's NATO bid to Turkish parliament next week.
"Positive messages will be given to Finland's president during his visit," the second official said.
The United States and other Nato countries are hoping that the two Nordic countries become members of the alliance at a NATO summit due to be held on July 11 in Lithuania's capital Vilnius.