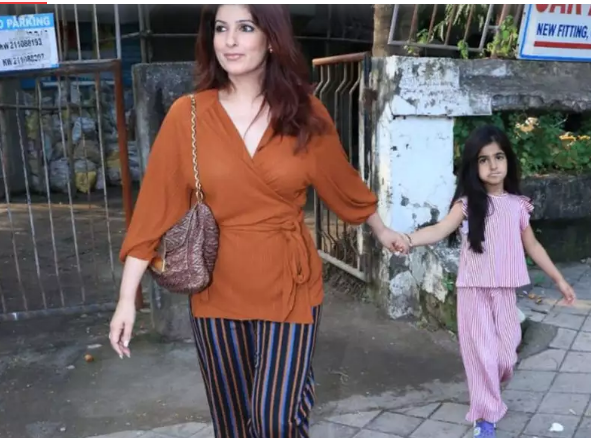 Twinkle Khanna
might have retired from acting decades back, but the columnist, author and mother who writes under the pseudonym Mrs Funny Bones is always keeping her fans entertained with her quick wit, humour and daily mantras for a happy and fulfilling life.
The 48-year-old, who is mother to 20-year-Aarav and 10 year-old Nitara often candidly talks about parenting and how it is a learning journey for both the mother and the child.
Recently, the author took to her IG handle to share an adorable image of her kissing daughter Nitara, while she candidly spoke about being 'perfectly imperfect' parents. She wrote, "Our job is not to give our children perfect childhoods. It is to fill their heads with ideas, to honour their strengths and make them aware, but never underline their weaknesses. It involves loving them madly and throwing a few vegetables down their throats. We need to permanently dedicate a large number of our neurons towards their mosquito bites, bad grades and hurt feelings. And we must do all of this, day after day, without losing sight of everything we are and can be, along with being their mothers. Agree? Disagree? #perfectlyimperfectparenting."
Many celebs such as Hrithik Roshan, Sussanne Khan and Amrita Arora resonated with Twinkle, saying that truer words have not been spoken.
Twinkle Khanna has always been candid about her dismal stint with acting and how she is extremely happy to leave that phase behind, eventually picking up activities she is passionate about.