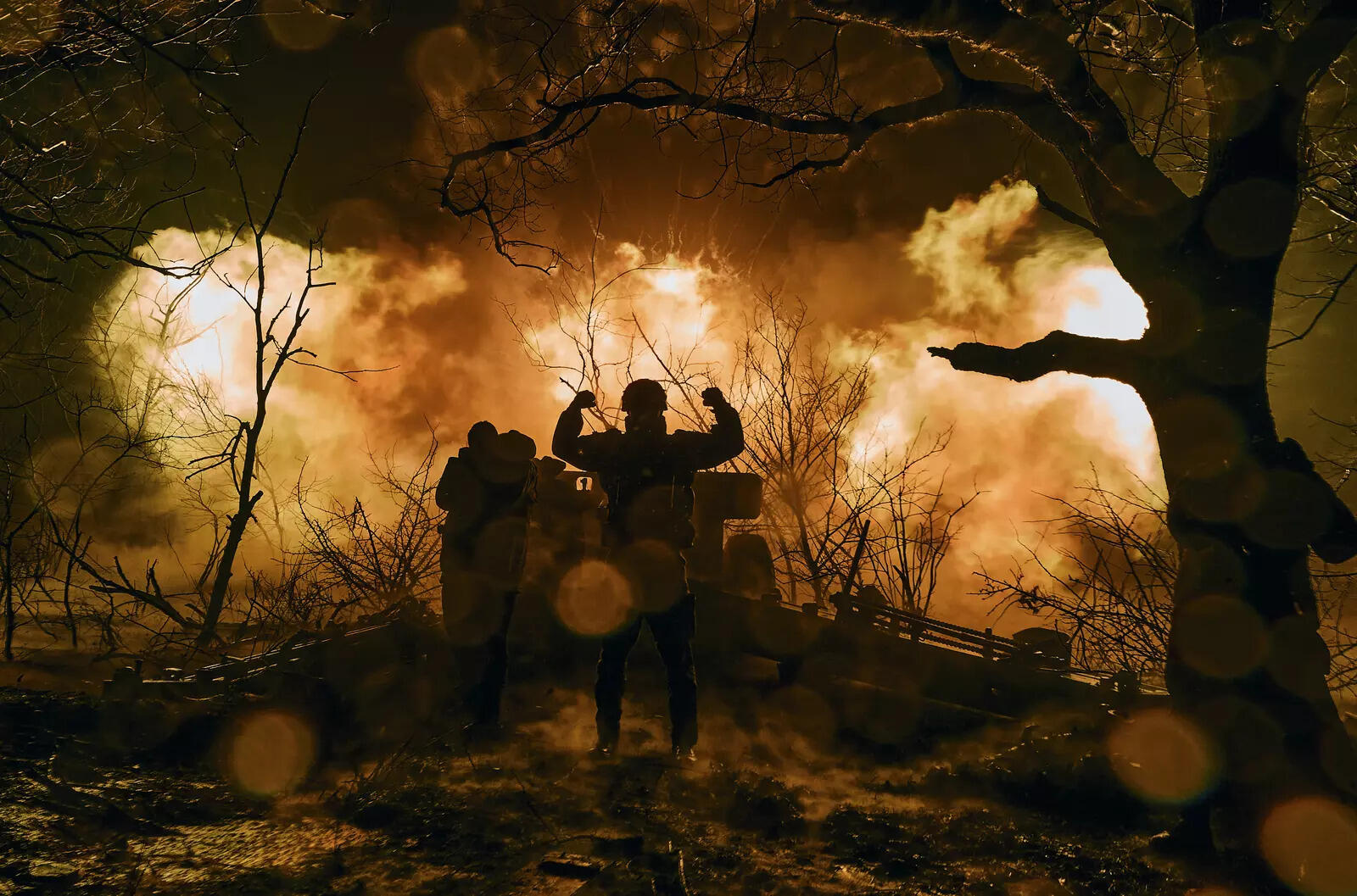 THE HAGUE: More than 70,000 alleged war crimes have been reported in
Ukraine
since Russia invaded, but bringing them to trial is no simple task.
Ukrainian and Western authorities say there is evidence of murders and executions, shelling of civilian infrastructure, forced deportations, child abductions, torture, sexual violence and illegal detention.
But Russia has repeatedly denied that its forces have committed atrocities or attacked civilians in Ukraine. A successful war crime prosecution requires a high standard of proof, in a situation where access to suspects and crime scenes is often restricted and there is overlapping jurisdiction between national and international courts.
Who is investigating war crimes?
Ukrainian war crimes prosecutors are working with mobile justice teams supported by international legal experts and forensic teams. They have been investigating alleged violations of international law since Feb. 24, 2022, mainly in the south and east, where land has been recaptured from Russian forces.
Domestic courts are focusing on "direct perpetrator" crimes, and 26 war crime suspects have been tried and convicted of rape and murder, shelling of residential infrastructure, cruel treatment and pillaging. A total of 276 individuals have been charged with war crimes.
But trying to hold Russian leaders accountable for actions committed on their orders will most likely take years.
"The more difficult job of trying to build complex aggregate cases which establish the responsibility of those in the higher political and military leadership is a task which still remains to be done," said Wayne Jordash, leader of the mobile justice teams deployed to support Ukraine's investigations.
Evidence is being amassed, however.
"What's clear from the prosecution's investigations over the last year is that there is a criminal plan and the Russian military operation is inherently criminal, in the sense that you cannot seek to extinguish Ukrainian identity without the massive commission of war crimes and crimes against humanity and possibly genocide," Jordash said.
What can the international criminal court do?
War crimes could be prosecuted either in Ukraine's own courts, in international tribunals, or in a handful of national authorities investigating under "universal jurisdiction" laws.
The International Criminal Court (ICC) in The Hague is investigating war crimes as well as broader crimes against humanity and genocide, and is expected to focus on high-profile suspects.
Since his investigation was launched a year ago, ICC prosecutor Karim Khan has visited Ukraine three times. He has visited the Kyiv region, where civilians were massacred in Bucha, and the Kharkiv region, home to residential neighbourhoods in the town of Borodianka devastated by shelling.
The court has not yet made any arrest warrants public, the first step towards an eventual trial.
Even if someone is caught and tried, previous ICC cases have shown it is hard to convict senior officials. In over 20 years, the court has only issued five convictions for core crimes, and none were top officials.
What other avenues are avilable?
The European Union recently announced the creation of an international centre for the prosecution of "aggression" in Ukraine, which is under the European prosecuting authority Eurojust, also in The Hague. This could eventually form the basis of a new tribunal – see below.
War crimes can be defined under customary international law or national law. Ukraine's war crime definitions are narrower than those of the ICC, for example.
A number of mostly European states have universal jurisdiction laws that allow them to prosecute Ukrainian war crimes.
The ICC has joined a Joint Investigative Team with Lithuania, Poland, Estonia, Latvia, Slovakia, Romania and Ukraine itself to support possible trials inside or outside Ukraine.
In addition, a United Nations Independent International Commission of Inquiry for Ukraine is collecting and documenting violations of international humanitarian law, to feed into the evidence being collected and shared at Eurojust. This could also could also support cases taken on by the ICC.
Crime of aggression
The crime of aggression is broadly defined as the invasion of, or attempt to gain political and military control over, another sovereign state. While the ICC is the world's permanent war crimes court, it cannot prosecute aggression.
"War is a crime, but not a war crime," said Astrid Reisiger Coracini, international law lecturer at the University of Vienna and expert on the crime of aggression.
To bridge this "impunity gap", Ukraine and several backers, including the United States and the European Union, are pushing for an ad-hoc tribunal for aggression.
Under customary international law, heads of state, heads of government and foreign ministers are immune from prosecution before national courts, Reisiger Coracini said.
A tribunal that could prosecute Russian President
Vladimir Putin
for aggression would therefore have to be a new international one, founded on a source of international law through a multilateral treaty.