There's an indelible
Holi
tracklist that surfaces every spring and goes back into the annals of forgotten history within a span of 24 hours. It resurfaces every year, but never manages to last beyond a day or two. This list features such classics like Rang Barse from Silsila featuring
Amitabh Bachchan
and
Rekha
, Holi Ke Din Dil Khil Jate Hain from Sholay featuring
Dharmendra
, Hema Malini and Aaj Na Chodenge from Kati Patang featuring Rajesh Khanna and Asha Parekh.
There are a dozen more tracks on this list, and films like Sholay, Silsila and even Mohabbatein have not just elaborate song and dance numbers but scenes that incorporate drama into the Holi setting. But, in the age of Gen Zs and Gen Alphas, Holi music's colours and vibrancy seems to have faded from cinema. The last, most memorable Holi song was Balam Pichkari in Ranbir Kapoor and Deepika Padukone's Yeh Jawaani Hai Deewani which was in the year 2013. That was a decade ago. You could offer a rebuttal and say Jai Jai Shivshankar from War was iconic from the Gen Z perspective, but if you've known Holi and it's trappings then you know the colourful camaraderie between Hrithik Roshan and Tiger Shroff is more dance-off with colour motifs rather than an old-school Holi celebration.
That's exactly what we are discussing in this week's Big Story. Has the festive music of Holi become a lost thought for Indian films, composers and their listeners and viewers?
Changing colours and cultures
The biggest reason why Holi has lost its sheen in films is the changing cultural landscape. Filmmaker Subhash Ghai explains the effect of time and says, "Cinema is a reflection of society. Festivals of Holi and Diwali don't find a place in cinema anymore. Celebrating festivals used to be a community process earlier, but now that's not the case. People used to come together on Ganesh Chaturthi, Holi and Diwali. They no longer do that. Everything changes with time. Cinema has changed, costumes have changed, colours have changed. India still celebrates its festivals but it does so in smaller towns. In big cities, celebrations are more about hosting parties and playing with soft colours."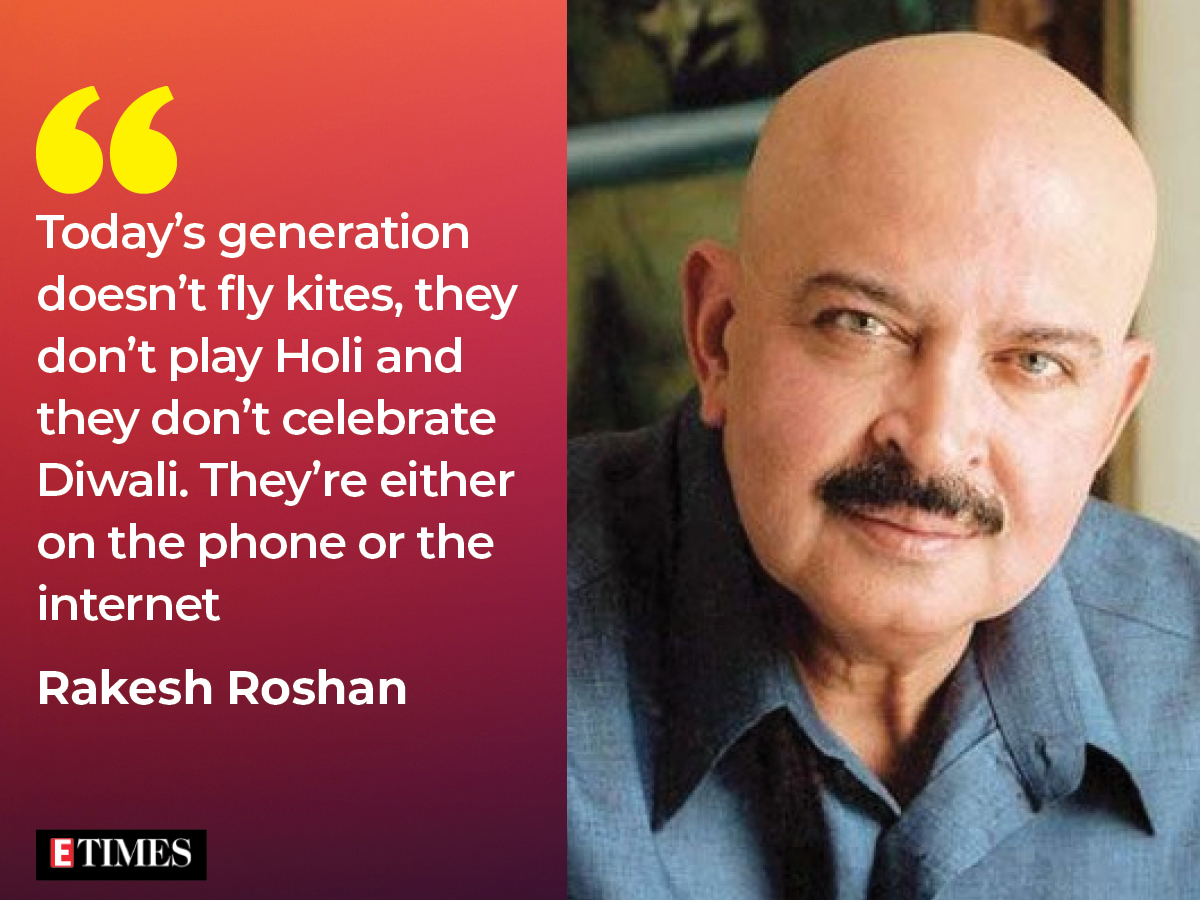 Rakesh Roshan believes the newer generation isn't invested in festivals anymore. He says, "Today's generation doesn't believe in all this. They don't fly kites, they don't play Holi and they don't celebrate Diwali. They're either on the phone or the internet. When it is not there in today's culture, nobody puts songs in the films too. As filmmakers, we have to keep up with the time, no? Earlier we had romantic songs shot at exotic locations. That era has gone. Now we have background songs."
Composer-singer-actor Sheykhar Ravjiani and one half of the iconic composer duo Vishal-Shekhar echoes similar sentiments as Ghai and Roshan and says, "Movies and their storylines have always been a reflection of the current social mood of the time. And the music too evolves with that. Today we are in an era where the depth and variety in storytelling in cinema is fascinating and may or may not lend itself to festive imagery or songs."
Western influence has changed Indian filmmakers
Ask any contemporary filmmaker in their thirties about their cinema idols and chances are they will name Steven Spielberg and Stanley Kubrick before Yash Chopra or Manmohan Desai. Young Indians have grown up under the influence of a global pop culture and the change in sensibilities is evident.
Filmmaker Suneel Darshan believes young India has forgotten about the roots of its old culture. He says, "Indian culture is missing in the Hindi movies. I guess that's because the commissioning authorities where the movie contents are approved come from ultra-urban scenarios or from the American film schools, which have gradually alienated the new generations from the culture we ought to be proud of. Such socially and culturally relevant rituals deserve to be integrated into our movies which need to remind the youth that Holi, Raakhi and Diwali are more significant than Tomatino, Thanksgiving and Halloween!"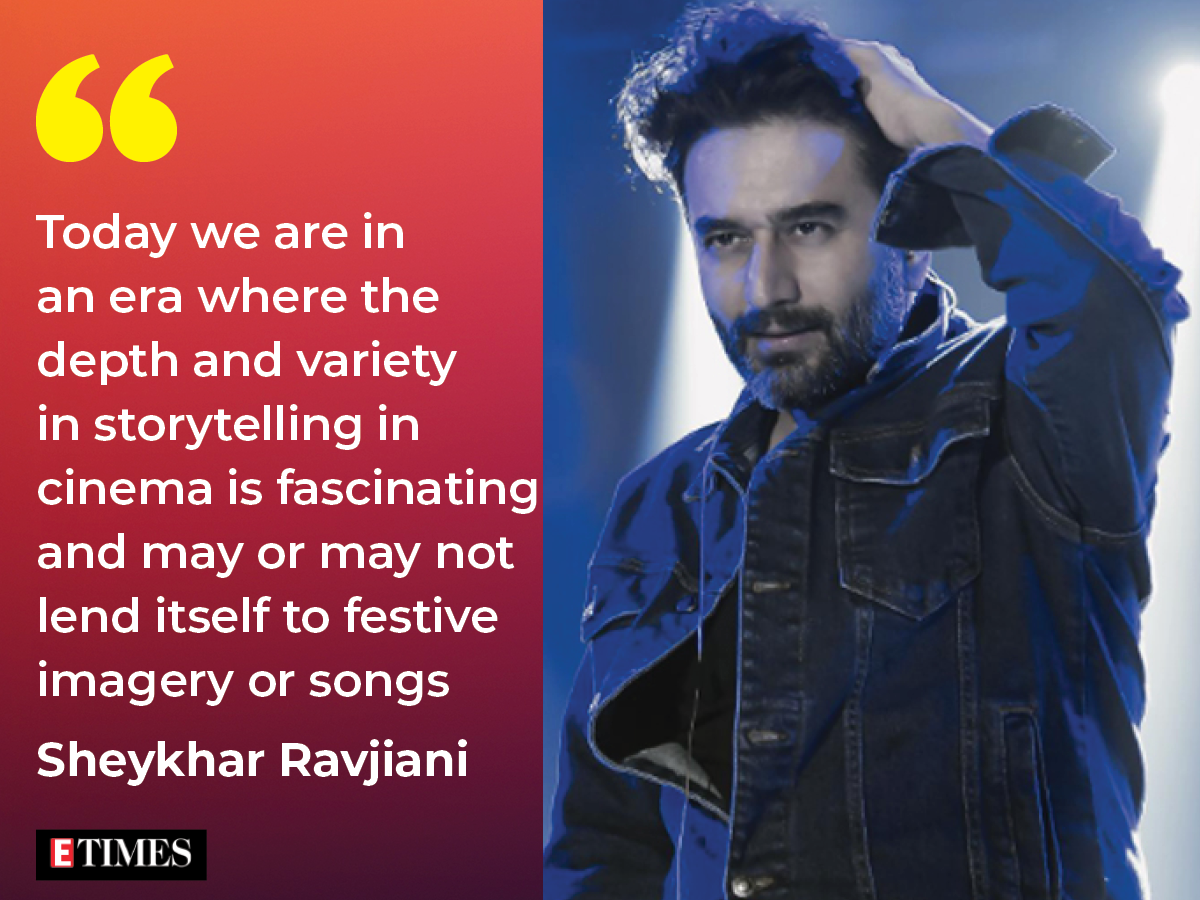 Lyricist Sameer Anjaan, who has written memorable numbers like Holi Khele Raghuveera from Baghban and Do Me A Favour Lets Play Holi from Waqt, points out that modern filmmakers are too busy emulating the West. He says, "The presence of our festivals and culture is slowly decreasing in cinema because of the kind of education and upbringing we are giving to our children. They're slowly leaning towards the foreign culture. Also, the kind of stories that are being made are more practical and about sex and crime. Fitting a Holi song in such films and projects is next to impossible."
Subhash Ghai adds, "The only two individuals from the film industry who are still keeping the Holi grace and tradition alive are Mr Amitabh Bachchan and his wife Jaya Bachchan. They still celebrate Holi with family and friends."
Holi does not inspire music anymore
Subhash Ghai says, "Rang Barse from Silsila is my favourite Holi song of all time because Mr Bachchan sang it and Mr Yash Chopra filmed it." On the flipside, there could be millions of teenage boys and girls who would've perhaps heard Rang Barse on Holi, but not have perspective to connect it with Yash Chopra's iconic film.
Musical sensibilities and tastes have changed dramatically in the past 20 years alone. Young Indians are far more inclined towards Trap, Hip-Hop, EDM and Pop music than they are with evergreen classics.
Film historian and expert Dilip Thakur cites an interesting example and says, "There was a memorable Holi song Balam Pichkari in Yeh Jawaani Hai Deewani. The director Ayan Mukerji was asked in a press conference why a Holi song was back again in movies. The director couldn't answer the question. Hindi cinema changed after the advent of multiplexes. Indian festivals slowly started disappearing from Hindi cinema."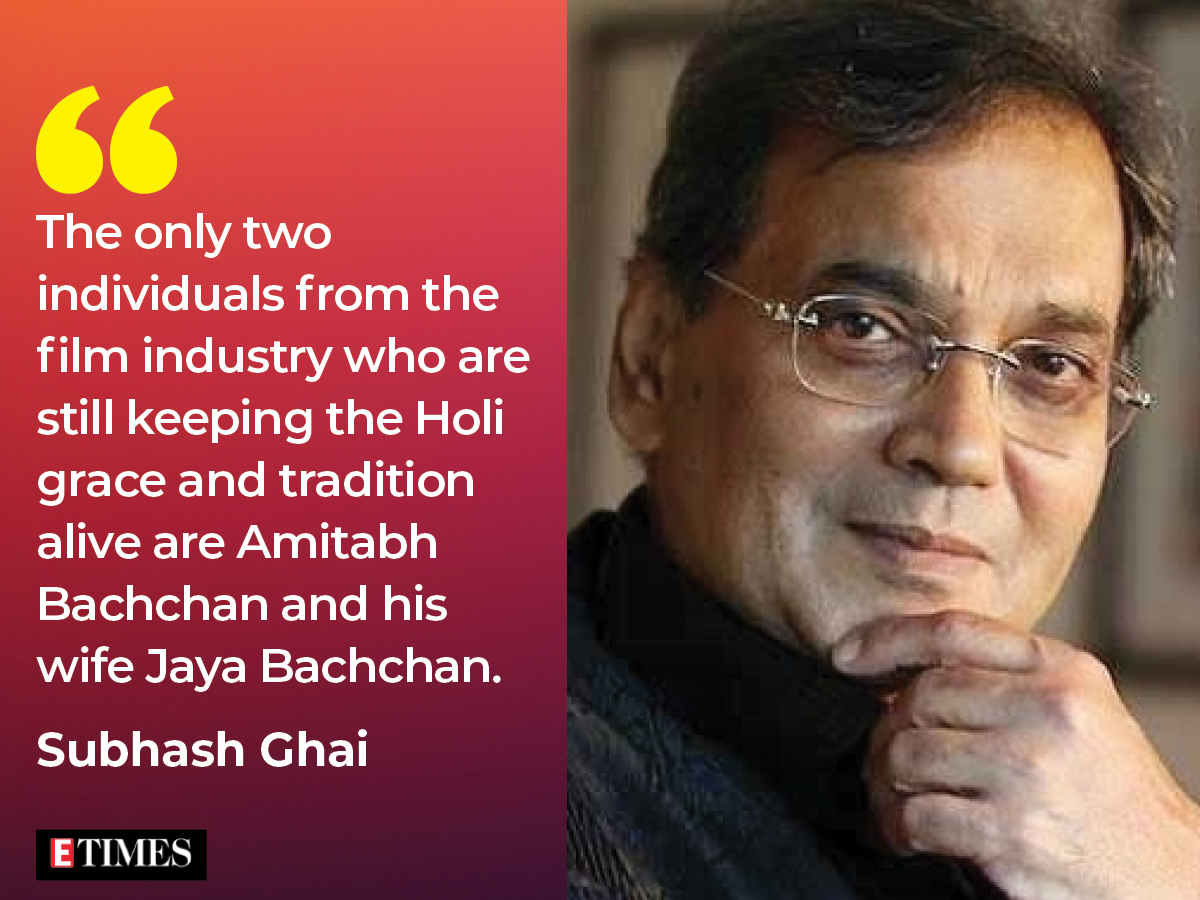 Sameer Anjaan explains the generation gap and says, "Today, music is placed as fill-in-the-blanks. They're not realizing the importance of music. Remove Deepika Padukone's Besharam Rang from Pathaan and see the difference. As lyricists, we are helpless because we totally depend on the story. If the story doesn't have the scope of letting us write such songs then what do we do? I have three mind-blowing Holi songs ready for the past couple of years, but I am not getting a single film where I can put one of those songs."
Suneel Darshan feels modern composers and singers aren't attached to the idea of festivals. He says, "Holi is really scarcely depicted on screens as it needs to be supported by some cultural songs like Rang Barse from Silsila. But that doesn't find favour with the sensibilities of most of the current composers and song selectors."
Holi sequences are an expensive affair
Back in the day, films used to be made in months and sometimes even years. But today, having an efficient production schedule that can wrap up shooting in a matter of days is absolutely tantamount. And somewhere in pursuit of smarter budgets, the showsha of Holi songs has fallen out of favour.
Sameer Anjaan doesn't mince words as he says, "You have to spend a lot of money on staging Holi songs. You have to get the people and colours and everything that comes with it. So, nobody is willing to spend that much money on one song."
Choreographer and filmmaker Ganesh Acharya explains, "The last Holi song that I choreographed was Chhan Ke Mohalla from Action Replayy (2010). The last good Holi song was Balam Pichkari from Yeh Jawaani Hai Deewani. The songs in the film are placed as per the need of the story. I think that demand has reduced."
A 90s actor offers an interesting insight as he cites Sanjay Leela Bhansali's dedication to Holi. He says, "I'm a big fan of SLB's films and the way he brings in grandeur. He's done that with Holi, too. Just look at Lahu Muh Lag Gaya from Ram-leela, Mohe Rang Do Laal from Bajirao Mastani and Holi from Padmaavat. His songs are pure opulence. That's money well spent and he's brought out an all-new, sublime shade to Holi celebrations."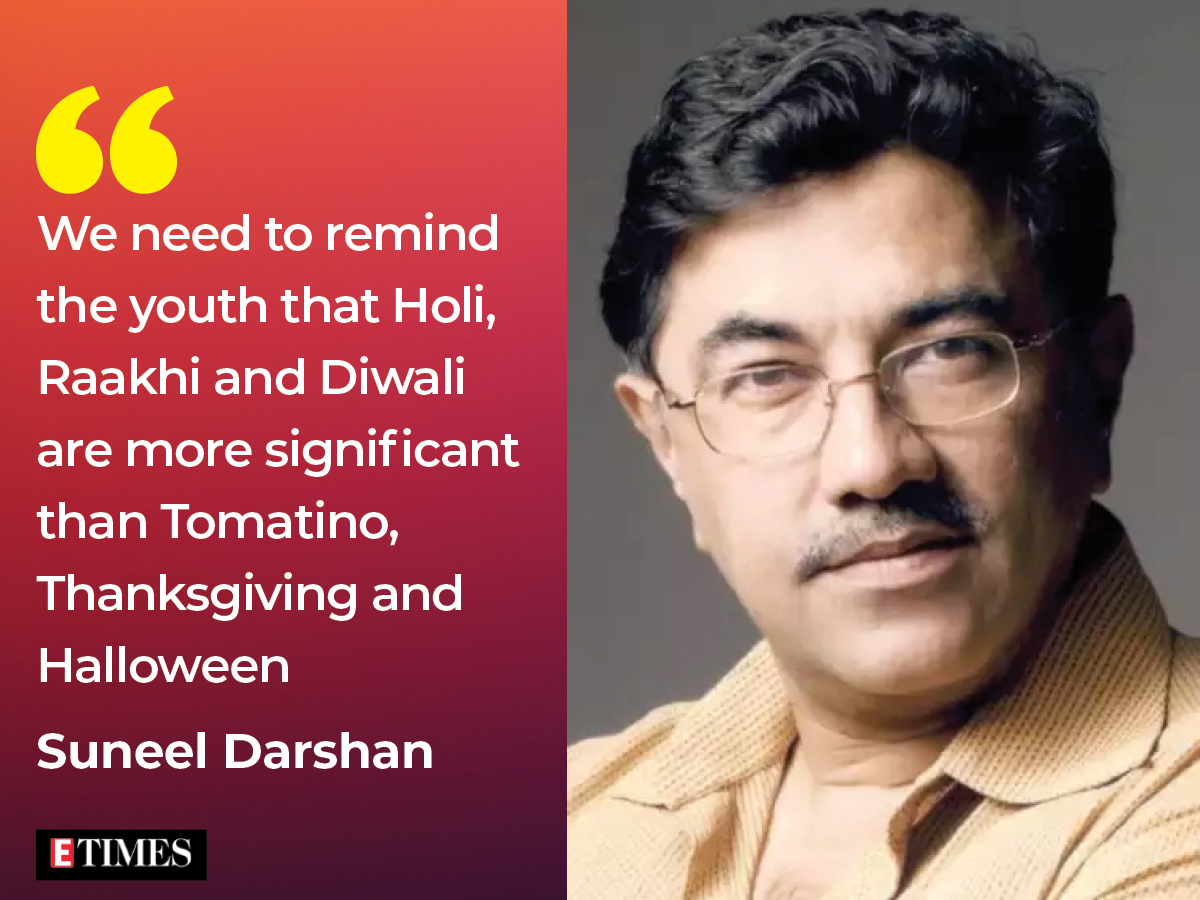 No Holi song means no fuss
Shooting for a Holi song or scene means handling copious amounts of colour, water, props and dozens or sometimes hundreds of extras and background dancers. It can be a production nightmare. Nowadays the less is more approach is favoured all round.
Ganesh Acharya explains, "It's fun as well as challenging to shoot a festival song. I had choreographed one Holi song for Ram Setu (2022) but it wasn't there in the final cut. Sometimes putting colour on actors becomes a bit of an issue. So, that could also be one of the reasons why there are not many Holi songs in movies anymore."
Subhash Ghai feels people have become more self aware. He says, "People have also become more conscious of personal hygiene. Purane zamane mein toh sab ek hi pani ke talab mein doob jate the. Now that's not going to happen with the stars."
Dilip Thakur cites an old memory of Ghai's Holi celebrations and reveals, "There was a Holi celebration at Subhash Ghai's bungalow in Madh Island. Madhuri Dixit was present at the celebration but nobody dared to put colour on Madhuri. Nothing cheap happened to her."
Films are no longer about 'song and dance'
Rakesh Roshan sums up the Holi predicament as he explains how songs and music are no longer a priority in films. He says, "Songs play a very important role in our movies. Actors became superstars because of the songs. Today, the superstar culture is not there because there are no songs. The last generation of actors to have good songs for them was Hrithik's generation."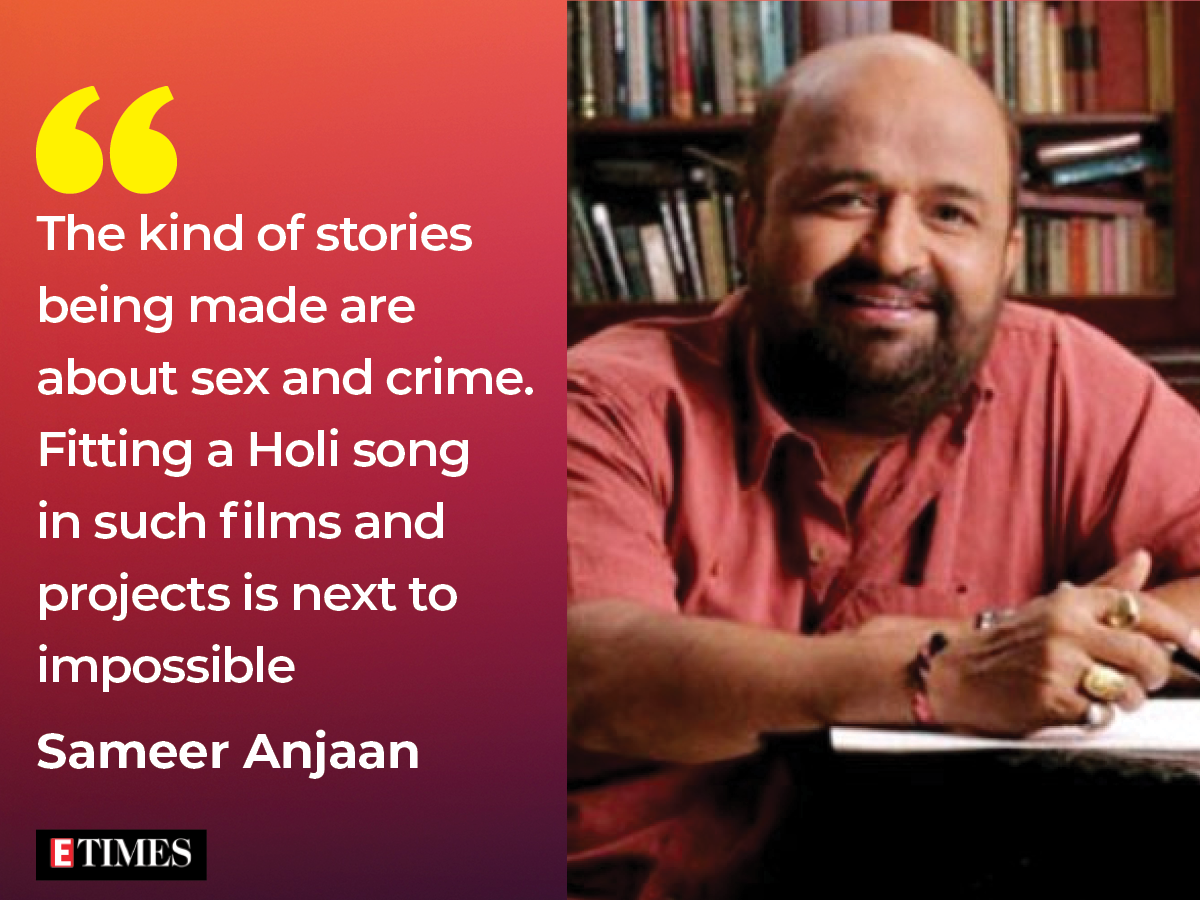 Rahul V Chittella, who had an elaborate song and dance sequence in Gulmohar, his debut film says, "I wanted to end the film with a smile on people's faces. And the song and colours were a nice way to portray that. Someone asked me – but why does the film have a happy ending? I said because we all want to be happy at the end."
Shekhar Ravjiani offers a more pragmatic debate as he says, "Forcing a festival sequence into a storyline just so that we can keep the musical connect alive isn't something filmmakers, composers or even audiences want these days. I think that's ok, because we have an equal number of hugely talented independent artists releasing their own music that relate to these festivals in their own unique way."
Showman Subhash Ghai offers the final word as he questions, "It's no longer in vogue to be playing with colour without a care in the world. The colour of entertainment has changed dramatically. If you were to write a song and sequence for Holi this year, what would you come up with?" That's food for thought alright.