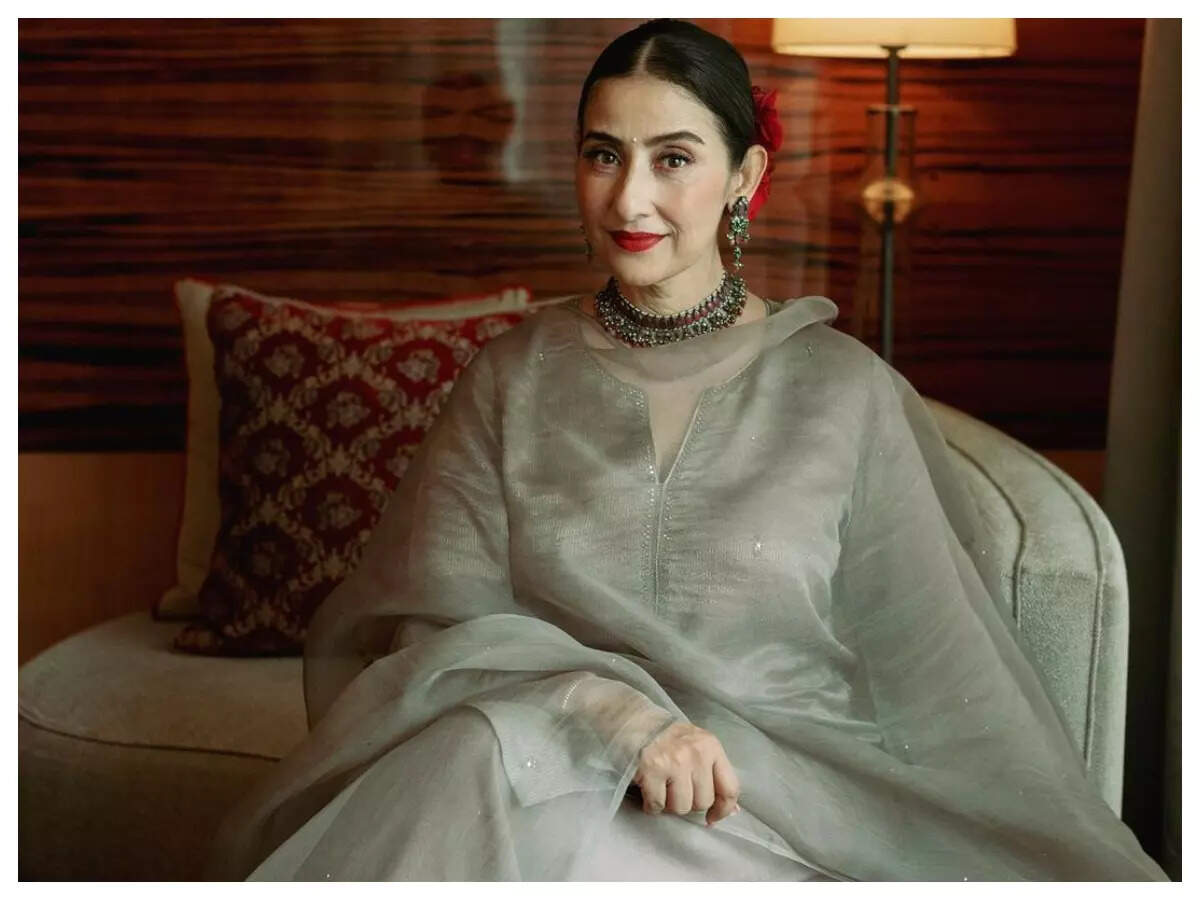 On the occasion of Women's Day,
Manisha Koirala
opens up about the resilience of a woman, pay parity and online trolling faced by the female gender. Excerpts:
Who are some of the most inspiring women in your life? How have they influenced you?


I find every woman that I meet to be very inspiring. Being a woman, I know what they have, they must have gone through. Whether it's a disparity, whether it's being like a second grade citizen, or it's being lesser than your male counterpart and the struggles within the family, society and in the work area. I feel all of us are silently facing our own challenges, and especially those women who don't have a support system, yet they fight, they are resilient and they become winners. So for me, those are inspiring women. Honoring them becomes really important to me. In my own family, my grandmother was a great lady. My mother is a great lady, and so I see so many inspiring women all around me. I also find actresses to be very inspiring because despite all the odds, they have a huge smile on their face, and they walk like warriors and work like warriors and shining in their own light and glory. They show resilience, hard work, dedication, so I salute all actresses. You know, you have to be really, really intelligent to have such a good career. When I see anybody going through their struggle, not giving up and keeping their goal in their mind in a focused way, I feel those people end up influencing me.
What sort of barriers did you face in your career because you are a woman? How did you overcome them?
Some barriers still exist and I hope someday they won't. I hope it becomes like a norm for everybody, whatever your sexuality or gender be, that you just get your pay. I hope for that day.
Do you feel women are more prone to online trolling?
I feel women are definitely more vulnerable, so they get targeted not only on social media, but generally everywhere. Society also tends to judge a woman quicker than they would judge a man. And anybody who's much more vulnerable and weaker, always end up facing attacks. But I think that will all go away with time and with more education and with more women supporting each other.
What is that one thing that you would change about the world for women if you could?
I really want to stress on women supporting women. This has been my observation that women do participate in letting down womanhood and supporting males instead. I think women themselves should feel that they are Durgas, Kaalis and Bhagwatis. And once a woman realizes her own potential and power, she can be an unstoppable force. Women are nurturers, they are the creators of this world. It's just that we don't realize our own worth, our own power. And I wish all women to realize that and go shine in their own true light.
On Women's day, what message do you have for the world?
Women must get the same rights to live their life as freely as anyone on the planet. But, the very primary problem that women have to face is gender inequality. Women empowerment is the process of retrieving their true rights and giving them the proper place and recognition in society.
They face domestic violence, discrimination and getting beaten by their husband, having less access to education, employment, ownership and many other things. They are not allowed to pursue their professional life. But if we talk about the advantages, empowered women are a key to success for any family, society and a country. They can shape their family's future by giving the right guidance. We should therefore take part in supporting women and girls in our society. We can enable them in almost every field that is kept away from them. Women's education should be made compulsory so that they become literate enough to live their life to the fullest and give their best to society and country. Every survivor has the right to be treated with respect and dignity and make choices about their life. Education is a fundamental human right…it makes a woman self-reliant and self-sufficient and an educated woman is unlikely to remain silent during domestic violence and while exercising other women's rights.
Manisha Koirala is headlining a powerful drama 'Heeramandi', with powerhouse actresses like Sonakshi Sinha, Aditi Rao Hydari, Richa Chadha, Sharmin Segal and Sanjeeda Sheikh.