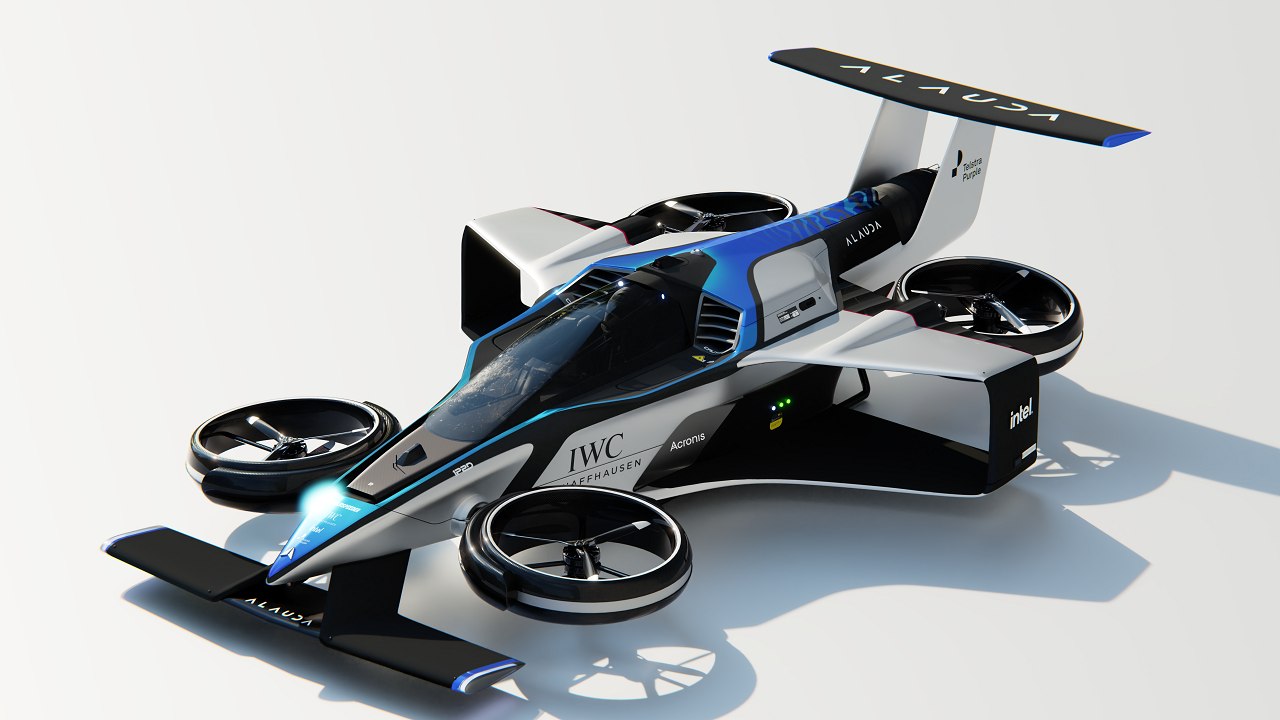 Alauda Aeronautics today unveiled the Airspeeder Mk4 – the world's first and fastest, crewed flying car. Designed and built in Adelaide, South Australia, the Airspeeder Mk4 is the world's fastest electric Vertical Take-Off and Landing (eVTOL) aircraft. Capable of reaching a top speed of 360 kph in 30 seconds from a standing start.
With an electric propulsion system, advanced aero, and a take-off weight (MTOW) of just 950 kg, the Airspeeder Mk4 is also efficient. It claims a range of over 300 km. The new aircraft is a development of the remotely-piloted Mk3, which took part in two Airspeeder demonstration races in South Australia in 2022.
Thunderstrike Hydrogen Turbocharger
The Airspeeder Mk4 is powered by a 1,340 hp turbogenerator that feeds power to the batteries and motors. Specifically designed for use in eVTOLs, this technology allows green hydrogen to be used as fuel.
Alauda Aeronautics' demonstrator 'Thunderstrike' engine incorporates a combustor made using 3D printing techniques developed in the space industry for rocket engines. The combustor's design keeps the hydrogen flame temperature relatively low, reducing nitrous oxide (NOx) emissions.
2022 Icons of Porsche Highlights | 911 Dakar, Mark Webber, Jacky Ickx | TOI Auto
AI gimballed thrust system
Most eVTOLs steer using tilt-rotors, which are simply positioned vertically for take-off and landing and horizontally while cruising. In contrast, the Mk4 manoeuvres using a unique gimballed thrust system, whereby an Artificial Intelligence (AI) flight controller individually adjusts four rotor pairs mounted on lightweight 3D-printed gimbals.
The company states that the Mk4 handles less like a multicopter and more like a jet fighter or Formula 1 racing car.
Alauda Aerospace plans to begin flight testing the Mk4 chassis and powertrain, including the first crewed flights of the airframe, in the first quarter of 2023. The aircraft will be ready to take the start line at the Airspeeder Racing Championship in 2024.