Electric mobility platform, Yulu launched its two new electric two-wheelers – Miracle GR and Dex GR. Both electric two-wheelers are manufactured by
Bajaj Auto
and then supplied to Yulu for their operations. It should be noted that Bajaj Auto owns a big stake in Yulu.
Yulu is a mobility platform company which rents these bikes to the public. You can take it for a ride on rent but cannot buy or own it. And also the riders do not require a license or helmet to ride these bikes around. If you want to rent the bike, all you have to do is download the Yulu app and book the bike and pick it up at Yulu stations by scanning the QR code on the bike.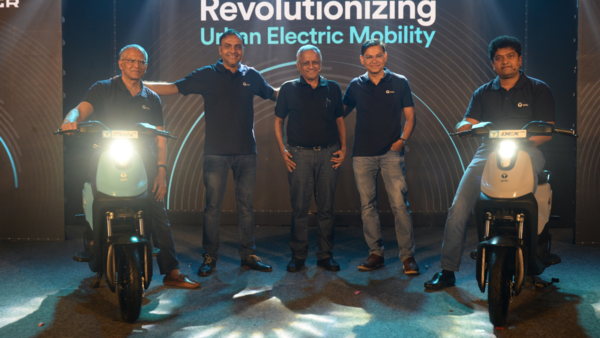 If you have ever felt like owning one after renting and experiencing the Yulu electric bike, well that day is not so far. In an interaction with TOI Auto, the company said it will soon introduce Yulu electric bikes into the personal mobility space. It's worth mentioning that Yulu had previously introduced a longer rental plan for the bikes so that delivery partners can use it for the delivery of goods and food.
The company said that it currently has 15,000 operational fleet units and it aims to have around 27,000 units by the end of March 2023, it also said that it will be adding 7000 to 8000 units every month. The company operates in three major cities – Banglore, Mumbai and Delhi. The company said that Hyderabad is the next city in the pipeline and it also said that it will be expanding its presence to multiple urban cities by the end of this year.
Driving on India's largest Go-Kart track – Formula 11 Karting | TOI Auto
Talking about the newly launched Miracle GR and Dex GR, the Miracle is designed for commutes and the Dex GR is designed for commercial usage. The Dex GR gets a carrier at the rear which will be useful for delivery partners to carry luggage. Both scooters get a 1kW swappable battery pack and the scooters have a range of 55-60 Km on one full charge. Both scooters can go up to a speed of 25 kmph and has a load capacity of up to 15 kilograms.
Yulu also said that it has made some slight enhancements to the software in Dex GR as it will be used more frequently than the Miracle GR. The company also said that the bikes are foolproof and fall-proof and will also get OTA updates. The battery pack can be charged from 0-100 % in 3.5 to 4 hours on a battery-swapping network.